Dancing Through Barriers® Teaching Artists
 Lettie Battle, a New York University M.F.A. alumna, has performed at the Grammy Awards, El DeBarge's video "Rhythm of the Night," Women of Brewster Place," "Showgirls," the movies "The Wiz" and the "Color Purple" and was featured in the French film "La Vie a Noir a Paris. Her contributions to the theater/dance departments include Towson State University, University of the District of Columbia, Howard University, Bowie State University, and North Carolina A & T University. Traveling to Shoresh, Israel to study with the internationally renowned cognitive psychologist Professor Reuven Feuerstein, she has become a certified trainer of Instrumental Enrichment and Mediated Learning Experience (IE/MLE), an intense cognitive intervention program.  That experience lead to her being a featured teacher in the Award Winning Canadian film "The Mind of a Child."  Her combined love of theatre and teaching is realized as a Teaching Artist for the Dance Theatre of Harlem, Alvin Ailey Dance Foundation and the Dance Institute of Washington. (Former Schools John Jay School of Law, PS 244 -Brooklyn, etc)
---
Tina Bush began her professional career dancing with Jubilations Dance Company and went on to dance with Joyce Trisler Danscompany, Jean Erdman Dance Company, The Jamison Project, Forces of Nature  and several other NYC based Modern Dance Companies. Tina's credits include television: Reading Rainbow, Roseanne Barr at The Apollo; Film: Alma's Rainbow; Stage: PORGY and Bess and Carmen Jones, to name a few.
As a Dance Educator, Tina has worked extensively with The Ailey School where she served as the Rehearsal Director for the Students Performance Group (SPG) for 19 years. She is also a renowned master teacher of Horton and has taught extensively in K-12, higher education, dance conservatories and professionals of the allied arts, as well as serving as Director for the Bridgeport AileyCamp program from its beginning in 1999 until it's break in 2014. As Choreographer, she has created TRANSITIONS  for The Ailey/Fordham BFA Freshman, In2ition for ASPG (Ailey Student Performance Group), Time for Dances for a Variable Population, Optimistic for Neighborhood Studios of Fairfield County Dance II program along with several other works for SPG, Professional Performing Arts School (NYC), Bridgeport AileyCamp summer concerts and many other  recitals for various youth programs.
Tina loves sharing her creative talents and is grateful to be able to enhance abilities of others to express themselves freely and confidently, as she believes both teacher and student learn and grow together.
---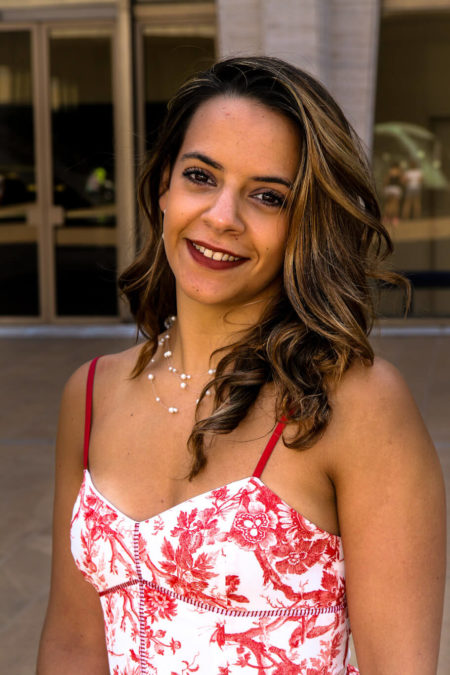 Rita Castro,  Porto, Portugal (M.A) graduated from NYU Steinhardt Dance Education Master's Program, ABT Ballet Pedagogy Concentration in December 2016.  In 2011, she became an external student in the National Conservatory of Dance in Lisbon, where she trained with Vaganova certified teachers. She was a member of two contemporary dance companies in Portugal, DLWorks and Project ANIMA, where she also taught ballet, modern, creative movement and jazz dance. Between 2013 and 2015, Ms. Rita was full-time faculty at the Regional Conservatory of Alhandra, in Lisbon. She is also ABT certified teacher in all levels. Ms. Rita currently teaches at Dance Theatre of Harlem, Connecticut Dance Center, and is a Teaching Artist for American Ballet Theatre's Outreach programs.  (New Teaching Artist)
---
Rachael Davidson obtained her BS in education and a minor in Dramatic Arts at SUNY Geneseo, where she also studied classical ballet (Jonette Lancos) modern (Jacqueline McCausland), jazz, and theatre. In 1993, Rachael received her M.A. in Dance education from New York University while training under the tutelage of June Lewis, Mary Anthony and Charles Moore.  In addition to her studies, Rachael has taught, choreographed and directed several productions for many school, churches, production companies and dance schools throughout the Tri-State area for over 15 years.  Her credits include: Brooklyn Academy of Music, Carnegie Hall, Lincoln Center, WNYW Fox 5 Christmas and Easter Specials. Currently, Rachael is a teacher for InterVision's Theater Arts Center, New Jersey Performing Arts Center (NJPAC), Dance Theater of Harlem (D.T.H), The Center for Arts Education (C.A.E) and a member of the National Dance Education Association (NDEO), National Liturgical Dance Network and the Allen Liturgical Dance Company. (Former Schools: PS 139-Brooklyn, PS 234-Queens, etc)
---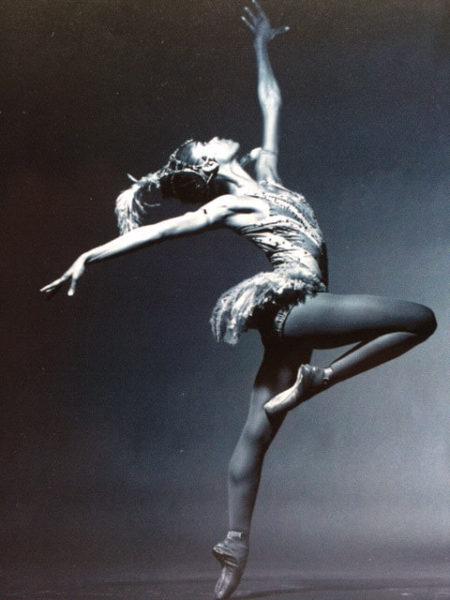 Bethania Gomes, Rio de Janeiro, Brazil,  joined Dance Theatre of Harlem in 1992 as an apprentice in the Company, became a soloist in 2001, and was promoted to principal dancer in 2002.  Ms. Gomes began her dance training in 1990 at the Dance Theatre of Harlem School.  She has performed as a guest artist with Complexions, and danced with the Artist Formerly Known as Prince and the New Power Generation.  At Dance Theatre of Harlem, Ms. Gomes has danced principal roles in Romeo and Juliet, Firebird, Le Corsaire, Return, South African Suite, Signs and Wonders, Adagietto #5, The Greatest, The Four Temperaments and Concerto in F. Me. Gomes had recently joined DTH Dancing Through Barriers® as a teaching artist. (Former Schools: PS 210 -Manhattan, Community Health of the Heights, etc))
---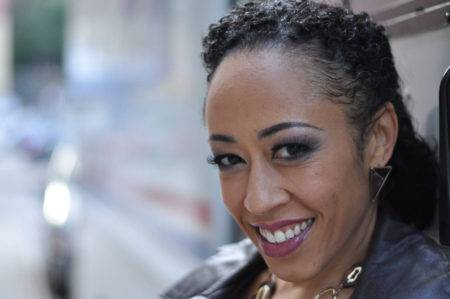 Karen Niceley attended the Jones-Haywood School of Ballet of Washington, DC. and later received her BFA in Dance Education at the University of the Arts in Philadelphia. Karen's professional credits include work with: Dance Theatre of Harlem, Michael Mao Dance Company, Koresh Dance Company, Metropolitan Opera, Cirque Du Soleil, and the Broadway National Tour of The Color Purple. Karen is an instructor of Vinyasa Yoga and recently started her own company Niceworld Movement.  She is also a Co-founder of Gritty Cherries, Inc., a non for profit production company. Karen currently teaches dance, yoga and empowerment workshops for various community based organizations and schools in New York City, while guest teaching, choreographing and performing with Keith Lee Dances of Lynchburg, VA and Collage dance Collective of Memphis, TN. (New Teaching Artist)
---
Luz M. Iturbe Ortiz, San Juan, Puerto Rico, began her formal ballet training at the age of 8 at Escuela de Bellas Artes de Carolina in Puerto Rico. In 2010 was part of the corps of ballet of Balleteatro Nacional de Puerto Rico. A year later of achieve a college degree in Marketing and a certification in Entrepreneurship at the University of Puerto Rico, she decided to follow her passion and traveled to New York in 2013 to attend the Dance Theatre of Harlem Summer Intensive Program. Afterwards joined the DTH school's Professional Training Program. Currently, she  is a freelance professional dancer and dance teacher in New York. Luz has danced with Brooklyn Ballet, Ballet for Young Audiences, R. Evolución Latina, Pajarillo Pintao, among others and has been sharing her passion for dance and movement to kids as a dance teacher in the city. (New Teaching Artist)
---
Alice Teirstein is an honored choreographer and dance educator. She has received numerous awards from The Pearl Theatre, The Dance Library of Israel, The Bronx Arts Ensemble, Gina Gibney's "Women at Work", NYC Human Resources Administration, New York Dance and Performance Award, and a  "Bessie," a Lifetime Achievement Award from the New York State Dance Education Association. She is also known for her work as founder and director of the Young Dancemakers Company (1996-Present):  A unique, free summer dance ensemble of NYC teens, selected by audition from throughout NYC's public high schools to create their original choreography and perform it in free concerts touring city-wide.  Ms. Teirstein has MA from the Teachers College, of Columbia University, and a BA from Adelphi College.
---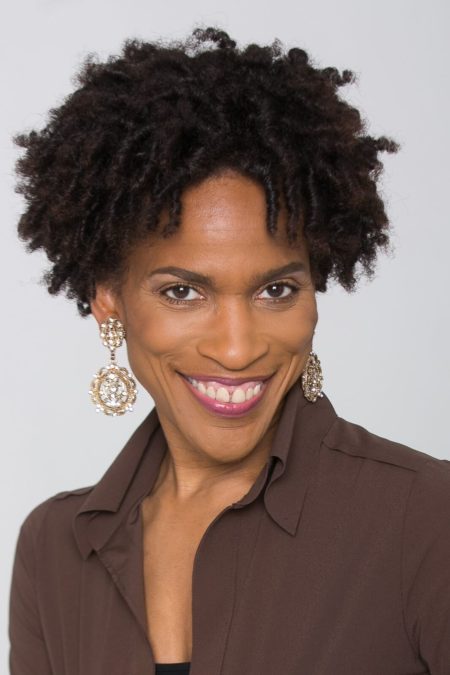 Theara J. Ward (Dancing Through Barriers® Associate) began her professional career with the Dance Theater of Harlem at thirteen years old and has travelled extensively.  She made her Broadway debut, featured in BLACK AND BLUE. Originated role of 'Ghost of Christmas Future' in "A CHRISTMAS CAROL" at Madison Square Garden. She has appeared on television, in commercials. Recent appearances: "The Mile Long Opera," music by David Lang, "for colored girls who have considered suicide when the rainbow is enuff" by Ntozake Shange with Project1Voice and "On Earth Together," a community project with Ronald K. Brown and Evidence, A Dance Company. She works with arts education programs in the New York area: "Dancing Through Barriers," Dance Theatre of Harlem, New Jersey Performing Arts Center, Mickey D. & Friends. Theara has taught at Belhaven College, CADD (Collegium for African Diaspora Dance) and "A Time To Dance: Black Theology Through the Arts." Duke University. Theara was recently a panelist at for the "Arthur Mitchell: Harlem's Ballet Trailblazer" exhibit at Columbia University. Theara's Off Broadway credits include " The Mecca Tales,", by Rohina Malik as choreographic consultant and she has also penned her one woman show, "From The Heart Of A Sistah: A Chorepoem.
---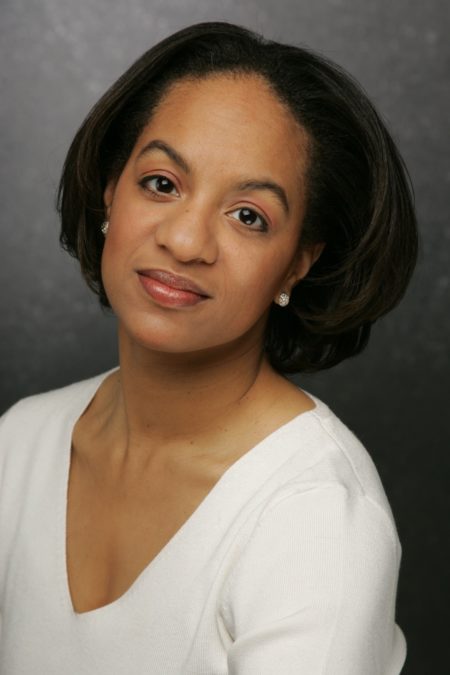 Zalika Proctor Warren has performed with the Dance Theatre of Harlem for four seasons, touring world-wide, and dancing several soloist and principal roles before a career change into the full-time ministry.  Outside of her professional dance experience, Zalika has received training as a dance instructor through Dance Education Laboratory and Dance Theatre of Harlem.  She has taught ballet for numerous organizations including the Harrisburg Dance Conservatory, the Tappan Zee Dance Group, the HOPE School of the Arts, and recently the HOPE Performing Arts Camp. She also piloted the popular "Pre-Ballet for Pre-K" class for the City of Yonkers Parks and Recreation Department.  Zalika has served as a teaching artist for DTH since 2008. (Recent Schools: Collaborative Arts MS-Queens, PS 160, etc)
---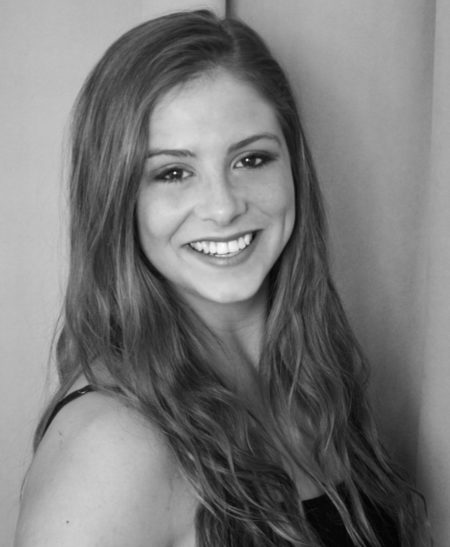 Madeline Warriner is a freelance dancer currently performing with a collective under Van Lier Fellow, Shantelle Courvoisier Jackson. Originally from New Jersey, she graduated Magna Cum Laude from Rutgers University with a BFA in Dance and an EdM in Dance Education. She was awarded the Future Outstanding Professional Award by NJAHPERD and was considered at the state level for the New Jersey Department of Education's Distinguished Student Teacher Award. She has performed works by Doug Elkins, Manuel Vignouelle, Robert Battle, Douglass Dunn, Randy James and Jay T. Jenkins. In addition to teaching and performing dance, she teaches Yoga to children and adults throughout Manhattan. (Community Health of the Heights, PS 90 Brooklyn, PS 45K, etc)
---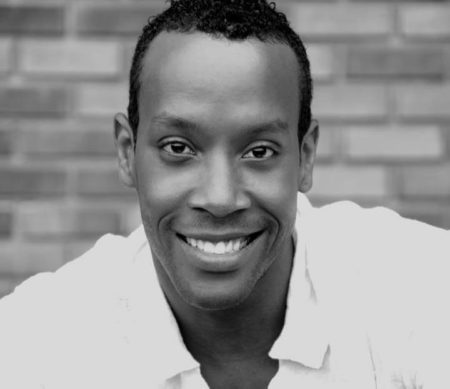 Josef Woodson – Mr. Woodson earned his degree in Dance at the University of Michigan as a member of the Peter Sparling Dance Company. In New York City, he studied ballet, jazz, and modern on scholarship at the Joffrey School, The Ailey School and at Steps on Broadway. Josef went on to dance professionally with Ailey II, Donald Byrd/The Group, and the Sokolow Now! Contemporary Dance Company.  Mr. Woodson has taught modern dance, jazz, tap, ballet, and hip-hop throughout the United States and abroad.  Notably, Mr. Woodson taught at AileyCamp and was an Alvin Ailey Performing Artist for the New York Board of Education.  In addition, Mr. Woodson is a certified Zumba and Pilates Reformer instructor and Principal dancer and Associate Director for SKIN Dance Company in New York City. www.josefwoodson.com
---
Sophia Morris-Pittman (Arts Education and Community Outreach Manager) received her MFA in Media Studies & Communications and her BS in Business with a minor in Communications from Champlain College (Vermont). She was student advisor and coordinator of student services for Champlain College's Office of Diversity and Inclusion where she created and implemented campus-wide diversity education, programming and collaborative opportunities for the college's students, staff, faculty and community partners. She also created and implemented the college's first undergraduate dance credit offerings. Her background also includes program development, K-12 arts education, documentary film making, curriculum design, assessment/evaluation and grant writing. Sophia is also an alumna of Dance Theatre of Harlem's Professional Program and Ensemble.