Dancing Through Barriers® Teaching Artists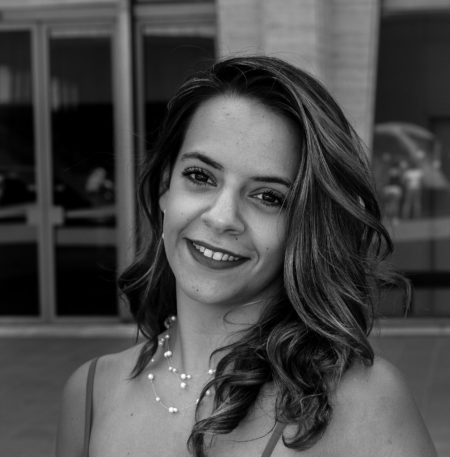 Rita Castro,  Porto, Portugal (M.A) graduated from NYU Steinhardt Dance Education Master's Program, ABT Ballet Pedagogy Concentration in December 2016.  In 2011, she became an external student in the National Conservatory of Dance in Lisbon, where she trained with Vaganova certified teachers. She was a member of two contemporary dance companies in Portugal, DLWorks and Project ANIMA, where she also taught ballet, modern, creative movement and jazz dance. Between 2013 and 2015, Ms. Rita was full-time faculty at the Regional Conservatory of Alhandra, in Lisbon. She is also ABT certified teacher in all levels. Ms. Rita currently teaches at Dance Theatre of Harlem and is a Teaching Artist for American Ballet Theatre's Outreach programs.
---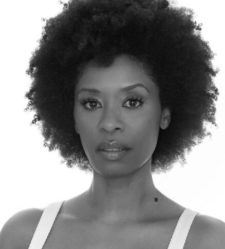 Bethania Gomes, Rio de Janeiro, Brazil,  joined Dance Theatre of Harlem in 1992 as an apprentice in the Company, became a soloist in 2001, and was promoted to principal dancer in 2002.  Ms. Gomes began her dance training in 1990 at the Dance Theatre of Harlem School.  She has performed as a guest artist with Complexions, and danced with the Artist Formerly Known as Prince and the New Power Generation.  At Dance Theatre of Harlem, Ms. Gomes has danced principal roles in Romeo and Juliet, Firebird, Le Corsaire, Return, South African Suite, Signs and Wonders, Adagietto #5, The Greatest, The Four Temperaments and Concerto in F. Me. Gomes had recently joined DTH Dancing Through Barriers® as a teaching artist. (Former Schools: PS 210 -Manhattan, Community Health of the Heights, etc))
---
Luz M. Iturbe Ortiz, San Juan, Puerto Rico, began her formal ballet training at the age of 8 at Escuela de Bellas Artes de Carolina in Puerto Rico. In 2010 was part of the corps of ballet of Balleteatro Nacional de Puerto Rico. A year later of achieve a college degree in Marketing and a certification in Entrepreneurship at the University of Puerto Rico, she decided to follow her passion and traveled to New York in 2013 to attend the Dance Theatre of Harlem Summer Intensive Program. Afterwards joined the DTH school's Professional Training Program. Currently, she  is a freelance professional dancer and dance teacher in New York. Luz has danced with Brooklyn Ballet, Ballet for Young Audiences, R. Evolución Latina, Pajarillo Pintao, among others and has been sharing her passion for dance and movement to kids as a dance teacher in the city.
---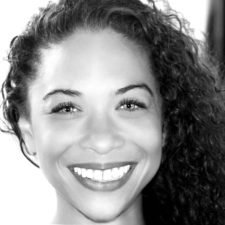 Samantha McLoughlin is originally from Edmonton, Alberta, Canada. She began her teaching career in Canada when she was 18 years old. Samantha loves working in educating through dance. She teaches her classes with the philosophy of whenever hugging someone smaller than you never be the first to let go, you never know how long they need it. Samantha is a very fun and outgoing teacher who concentrates on technique, musicality and finding joy and fun in dance. She also works with Mark Morris Dance Center, Blooming BeBe, Instages and created curriculum and taught at Shadow Box Theatre. She is extremely excited to be part of the Dance Theatre of Harlem Community. She is also the founder of Sammy Dance, NY.
---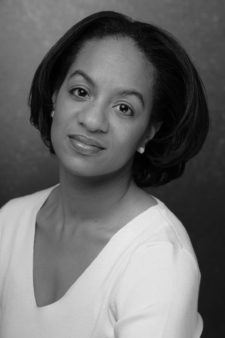 Zalika Proctor Warren has performed with the Dance Theatre of Harlem for four seasons, touring world-wide, and dancing several soloist and principal roles before a career change into the full-time ministry.  Outside of her professional dance experience, Zalika has received training as a dance instructor through Dance Education Laboratory and Dance Theatre of Harlem.  She has taught ballet for numerous organizations including the Harrisburg Dance Conservatory, the Tappan Zee Dance Group, the HOPE School of the Arts, and recently the HOPE Performing Arts Camp. She also piloted the popular "Pre-Ballet for Pre-K" class for the City of Yonkers Parks and Recreation Department.  Zalika has served as a teaching artist for DTH since 2008. (Recent Schools: Collaborative Arts MS-Queens, PS 160, etc)
---
Sophia Morris-Pittman (Arts Education and Community Outreach Manager) received her MFA in Media Studies & Communications and her BS in Business with a minor in Communications from Champlain College (Vermont). She was student advisor and coordinator of student services for Champlain College's Office of Diversity and Inclusion where she created and implemented campus-wide diversity education, programming and collaborative opportunities for the college's students, staff, faculty and community partners. She also created and implemented the college's first undergraduate dance credit offerings. Her background also includes program development, K-12 arts education, documentary film making, curriculum design, assessment/evaluation and grant writing. Sophia is also an alumna of Dance Theatre of Harlem's Professional Program and Ensemble.
Hero Image by Cherylynn Tsushima