DTH On Demand: LIVE Open Class
Intermediate-Advanced Ballet Barre
Special Guest Instructor
Lorraine Graves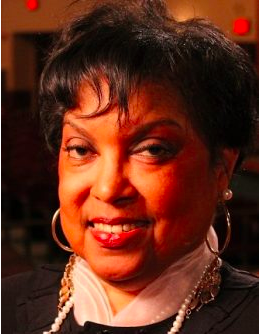 This Intermediate-Advanced Ballet Barre class will feature structured exercises that every aspiring dancer does from inception. We will focus on proper execution, form and how understanding ballet technique and terminology builds strength and stamina. This class will have something for everyone and most ages, so don't be nervous!
Lorraine Graves will also share her personal story about being diagnosed with LUPUS after an almost 18-year career as a Dance Theatre of Harlem Principal Ballerina and Ballet Mistress. Come along for the journey and let's have some fun!
Lorraine Graves was born in Norfolk, Virginia and began her classical training at the Academy of the Norfolk Ballet. As a student, she was awarded full scholarships to the School of American Ballet and the American Ballet Center. After high school, Ms. Graves completed her course work at Indiana University at Bloomington in three years to earn a Bachelor of Science Degree in Ballet with Distinction.
At Dance Theatre of Harlem, she quickly rose to the rank of principal dancer, performing leading roles in such ballets as Giselle, Firebird, Footprints Dressed in Red, The River, Toccata E Due Canzoni, Etosha, Serenade, The Four Temperaments, Agon, Allegro Brillante, and the role of the Siren in George Balanchine's The Prodigal Son. Very early on, Arthur Mitchell appointed Ms. Graves as ballet mistress, a position she excelled in even while performing.
Much in demand as a teacher, she has taught at the North Carolina School of the Arts, The Virginia School of the Arts in Lynchburg, VA., The Cornish Institute in Seattle, WA., the Oklahoma Summer Arts Institute, the South Carolina Governor's School of the Arts, DTH's Kennedy Residency Program (changed to the Pre-Professional Program), the Virginia Ballet Theatre, the Flint Institute of Music, and the Southeastern Regional Ballet Association (SERBA).
Ms. Graves returned to her hometown where she is currently on the faculty of the Governor's School of the Arts. She is also the Chairman of the Norfolk Commission on the Arts and Humanities, a member of the Mayor's Downtown Task Force, a member of the Links, Inc., a member of the Todd Rosenlieb Dance Company Board and is Secretary/Treasurer of her family's business, Graves Funeral Home.