Margarita Ramos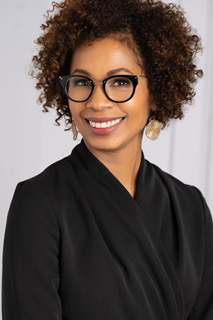 My introduction to the Dance Theatre of Harlem began in Junior High School 13 (JHS 13) in Spanish Harlem, New York City. JHS 13, was unique for that time; the school had a Black principal and most of my teachers were Black and Latino. JHS 13 was also special because it was my first introduction to dance; my instructor, Ms. Cathy Jackson, was a member of the Chuck Davis African Dance Company. In addition to African Dance, we learned modern dance, Ballet, square dancing and we were exposed to musicians and visiting dance artists.
I remember fondly the day when my classmates and I were surprised by a performance from the Dance Theatre of Harlem. Following the performance, DTH held auditions for scholarships. I auditioned and was thrilled to receive a scholarship. I have many fond memories of that time in my young life. My first memory of the DTH building was when we toured the costumes room-I recall it being filled with beautifully organized tutus, tights, ribbons, and point shoes- it was a magical space. My second memory had to do with the many lessons I learned about the discipline of dance. While I cannot recall the name of my instructor, I do recall that she was kind, patient, and committed to excellence; I understood that entering her studio meant that my body and my mind would be challenged. I was immediately taken in by her grace, elegance, and talent.
As a young person from humble beginnings, having access to a Ballet scholarship was a game changer in my life. I support DTH because I understand the value of representation for young Black and Brown children and adults. Simply put, "you can't be what you can't see" and that is the most important reason why I support DTH.