Reginald A. Hoffler, M.D.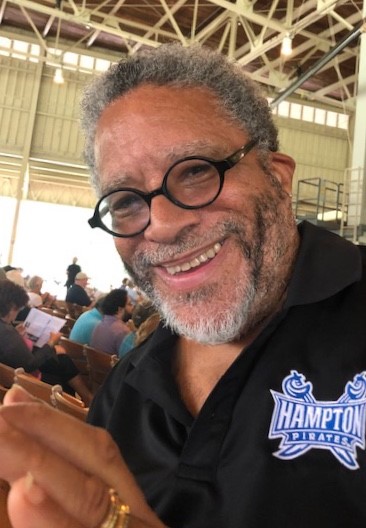 What was my most memorable Dance Theatre of Harlem (DTH) moment?
As a gentleman of African descent, I was blessed with the love of the performing arts and the gift of "Soul".
I was once asked what was my most memorable Dance Theatre of Harlem (DTH) moment over the years and decades, the answer is simple and unforgettable. That moment came when the "performing arts" of Ballet and the Soul of the corps de ballet of DTH met onstage during a 1980's New York City performance. Arthur Mitchell, Frederic Franklin, and an artistic team had beautifully re-imagined Giselle for the Company, under the title Creole Giselle featuring Virginia Johnson. It was in Act Two, where the corps de ballet of 28 "Wilis" were staged and building in preparation, waiting to make their infamous entrance into the graveyard to dance. I, too, waited in anticipation! The Corps de Ballet danced in "rhythm"(!)–on beat and on time, to the music of Adam, and the choreography of Coralli and Perrol, and brought the "soul" and the art of ballet TOGETHER for me at that memorable moment!!!
As a Gentleman I remained seated and self-contained and cried quietly in the darkness; as an African my feet and soul leapt and danced like a Watusi warrior! It was an epiphany, when the appreciation of dance and dancers over those two decades merged as one feeling of complete satisfaction that I will always be remember.
Thank you, Dance Theatre of Harlem, thank you Arthur Mitchell; and, thank you Dancers past and present.