Wayne Benjamin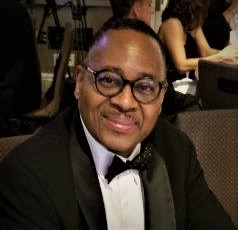 I cannot say that I am an admirer and supporter of Dance Theatre of Harlem ("DTH") from the very beginning. Going through my admittedly incomplete collection of Playbills (about 20, some slightly worse for the wear), the earliest DTH performance that I can document attending is in 1979 at City Center.  I was an undergraduate architecture student at the New York Institute of Technology (before going to City College and then MIT to finish my studies) and was active in student government in connection with social and cultural events. Obtaining a group rate for tickets to the DTH program, which included Serenade, Manifestations, Mirage, and Troy Game, was one of the activities I helped to organize. DTH was founded in 1969 – a decade earlier, made its public debut in 1971, and presented its first full season in 1974. So, although I was not there from its inception, I have followed DTH with enthusiasm for over 40 years and am devoted to its continued success. As a longtime patron and supporter of DTH, it impresses me as a sterling example of standing up to a society that says, "this is not for you" and responding, "let me show you how wrong you are".
DTH is a gem to be valued for its diverse repertoire, for the opportunity it provides to men and women nationally and internationally to find a welcoming, nurturing home in classical and neo-classical ballet, and for continuing to break down barriers and "represent".  Just as the late Queen of Soul Aretha Franklin was able to take Bridge Over Troubled Water and Spanish Harlem and remake them in her image, DTH took classics like Giselle and Firebird and reimagined them in its image – to much acclaim. Over the years DTH has thrilled audiences with ballets by George Balanchine, Geoffrey Holder, Arthur Mitchell, Frederic Franklin, Agnes de Mille, Alvin Ailey, Robert Garland, John Taras, Jerome Robbins, and so many other brilliant choreographers. The company has opened its arms to embrace and showcase dancers from across New York City, the nation, and the world.
While I have not yet enjoyed the opportunity of attending a DTH performance abroad, since 1979 DTH performances have been a staple of my New York City dance season. Most of these performances were of course at DTH's "home" – otherwise known as City Center. It is a wonderful performance venue; I look forward to each visit. In 1987 DTH brought its season uptown to Aaron Davis Hall at City College with Giselle and Firebird accompanied by Fancy Free and Bugaku. DTH's 25th Anniversary season in 1994 at the New York State Theater was an opportunity to see it perform The River, an Ailey/Ellington collaboration, and Equus – the only time I attended a performance of this ballet (I remember watching the movie starring Richard Burton that same evening).
One of my few trips to the Brooklyn Academy of Music (I have nothing against BAM, I just have not attended many events there) was in 1995 for DTH's spring season that offered another opportunity to see it perform The River, which DTH does not perform nearly enough, and a Song for Dead Warriors, a ballet inspired by the Native American experience. DTH came uptown again in 2002 and thrilled audiences at the Apollo Theater; I attended a few times with groups of colleagues who were delighted with the "Apollo Program" that featured South African Suite, Dougla, and Return (James Brown and pointe – who knew!).  Before returning home to City Center DTH also performed at Rose Hall, Jazz at Lincoln Center.  Yes, of course I was there.
The importance of DTH being on the world stage, touring in Europe, South Africa, the USSR, and China, representing people of the African diaspora and the United States of America, cannot be overstated. It is a clear, brilliant counter to all the negative stereotypes, all the false narratives. Just as Louis Armstrong and Dizzy Gillespie were not only American jazz ambassadors to the world but also ambassadors from the Black community to the world, DTH is an ambassador from Harlem and from black and brown communities nationwide and worldwide that gives a voice (and a stage) to black dancers, shines a spotlight on their talent, and exemplifies their creativity and commitment to excellence.
The Dance Theatre of Harlem was founded on the principal of providing opportunity for all. It has trained thousands of students of diverse backgrounds, treated hundreds of thousands of students to arts and education programs, and performed before enthusiastic audiences worldwide. What would the world of dance be without the Dance Theatre of Harlem?  It is quite simply a national treasure. Dance on DTH!