Rodney Hobbs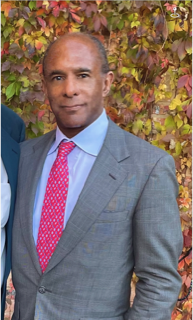 I viewed most Dance Theatre of Harlem (DTH) New York performances as far back as the 80's, when the Company danced in Aaron Davis Hall. In 2003, I attended a Sunday Matinée in which Arthur Mitchell hosted providing me invaluable insight into the troupe, classical ballet, and the power of dance to nurture individual growth.
Mr. Mitchell strongly believed in the power of art in multitudinous and multifarious ways: to shape the physical world, to define civilization and cultures and to enlighten the individual mind, heart and soul, to name a few. So, a key mission of the company has been to dispel false stereotypes, break through the glass ceilings and expand the constituents of ballet, performers and patrons. Thus, its arts education program is aptly named Dancing Through Barriers®.
I cannot pretend that I am sufficiently knowledgeable to assess the technical aspects of DTH dancing. Nonetheless, DTH consistently finds the drama, the humor and the humanity in each piece being performed. As my sister proclaimed, "Dance Theatre of Harlem puts the theater in ballet."
Mr. Mitchell is a hero, a leader, and an inspiration. Battling for civil rights, individuality, and artistic fulfillment, he refused to recognize racial restrictions on his abilities or his determination to dream and demonstrate his talents. Instead of resting on his laurels, he built DTH for those who were disenfranchised from the arts, performers and patrons, particularly ballet. There are many battlefronts in the fight for equality. Each is important, but especially for those who are fed tales of inability, allotted fewer resources, discouraged from trying, or simply informed, indicated, or intimated that they do not belong.
Ms. Virginia Johnson has demonstrated similar determination and chutzpah to reject parochial notions, unfounded assumptions, and unfair practices. She has fused her knowledge of ballet and her love of art with an astute analytical mind to identify a very different terrain than what existed 50 years ago. The changed environment creates new challenges (and maybe new opportunities) facing DTH today.
As Virginia states,
"Arthur Mitchell transformed lives throughout his career. First, breaking through the color line as a principal dancer with New York City Ballet and, second, by creating Dance Theatre of Harlem where he provided life-changing opportunities where none had existed before. It was a great task, and he was beyond human in accomplishing it."
In closing, my adulation of Mr. Mitchell and Ms. Johnson is their defiance of words such as "can't," "shouldn't," "inappropriate," and many other confining words. Instead, they went where they were not welcomed to make notable achievements by Dancing Through Barriers.