DTH On Demand: LIVE Open Class
 Contemporary Ballet Barre
Special Guest Instructor
Charmaine Hunter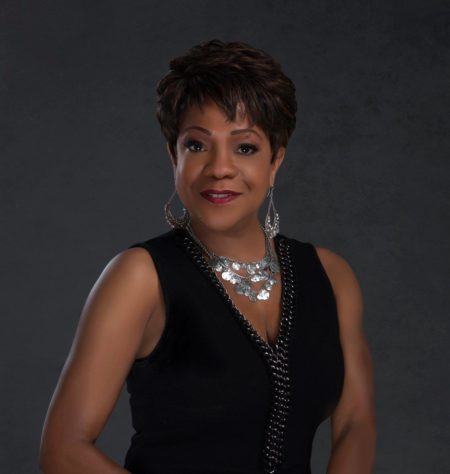 During this challenging and stressful time, it's important to stay safe AND stay in shape. Ms. Hunter's classes keep dancers inspired and uplifted. This contemporary, Vaganova-based ballet barre with Balanchine accents is for dancers of all levels. Enjoy!
Charmaine Hunter's long and illustrious career in ballet began with her training at the Hartford Ballet School. Still in high school, she moved to New York to work with Arthur Mitchell at Dance Theatre of Harlem. During the 25 years she was a member of the company she electrified audiences with her performances in the title roles of John Taras' The Firebird and Michael Smuin's Medea. While still performing Ms. Hunter also served as Ballet Mistress.
At the complete of her stellar performing career, Ms. Hunter went on to a range of leadership positions such as co-founding the Las Vegas Contemporary Dance Theater with former Alvin Ailey American Dance Theater dancer Bernard Gaddis and directing a resident show Disney's The Lion King in Toronto and was casting director and talent scout for Cirque du Soleil also overseeing daily classes and training of dance artists on the Celine Dion production, "A New Day" at Caesars Palace among other activities in Las Vegas.
Always deeply engaged in launching programs specifically for young people with little to no access to the arts in the US and around the world, Ms. Hunter was appointed a teaching artist with Disney Musicals in Schools with Disney Theatricals and Wolf-trap Early Childhood Education through the arts with The Smith Center of Performing Arts.
Ms. Hunter returned to the professional ballet world as Upper School Principal and co-director with Texas Ballet Theater under the guidance and leadership of Ben Stevenson O.B.E. Director Emeritus of Houston Ballet. Most recently, she relocated to Orlando Florida to help with her aging mother and is now Director of Community Engagement and Education for Orlando Ballet. She will serve as the organization's Director of Community Engagement where she will coordinate and oversee all arts in education and community programs.