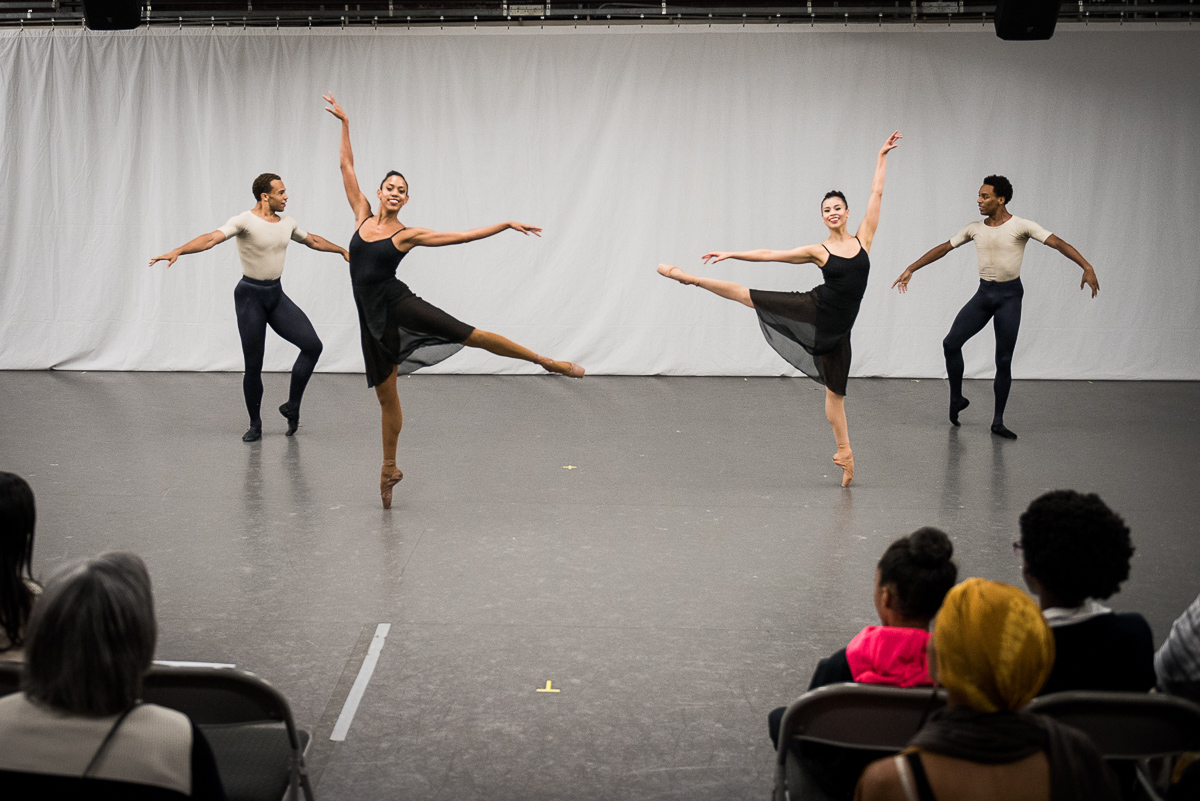 Dance Theatre of Harlem Company in Da' Von Doane's The Ordering Principle | Photo by Cherylynn Tsushima
Originally funded by the Rockefeller Foundation's NYC Cultural Innovation Fund Grant in 2010, DTH began "Harlem Dance Works 2.0" (HDW2.0, a new choreographic laboratory and audience engagement initiative, intended to seed fresh repertoire for the soon-to-be-revived DTH Professional Company. The idea was to create choreographic incubator that gave me a chance to observe a choreographer at work and assess both process and outcome. Among the successful results were John Alleyne's Far But Close and Helen Pickett's When Love. The wonderful Darrell Grand Moultrie came into the fold through HDW. Since then he has created three popular works for the company, Vessels, Equilibrium and Harlem on My Mind.
Now HDW is back, this time to provide company members with the chance to develop their choreographic skills. The opportunity is a targeted one: to explore what classical ballet can look like in the 21st century. Seven dancers have stepped up to the plate and, in a nice nod to our "Women Who Move Us" initiative, four are female. It's going to be an exciting year. Da' Von Doane and Dustin James were the first to present their works-in-progress at the Beer, Bubbles and Ballet in Harlem Dancer Fundraiser on October 3 here at DTH. Be on the lookout for other opportunities to peek at choreographic efforts by Stephanie Williams, Derek Brockington, Ingrid Silva, Yinet Fernandez and Amanda Smith as the year goes by.