Sunday Matinée | November 10, 2019
Date/Time

November 10, 2019 3:00 pm
Venue

Dance Theatre of Harlem
Address

466 W 152 ST
New York, NY 10031
Price

$15 | General Admission
$10 | Seniors, Students, Children Age 10 and under
Dance Theatre of Harlem's Sunday Matinée series grew out of Co-Founder Arthur Mitchell's commitment to providing the community access to the arts. Be transformed by an inspiring afternoon of artistry in year two of our 50th Anniversary celebration.
---
Hosted by Troy Blackwell Cook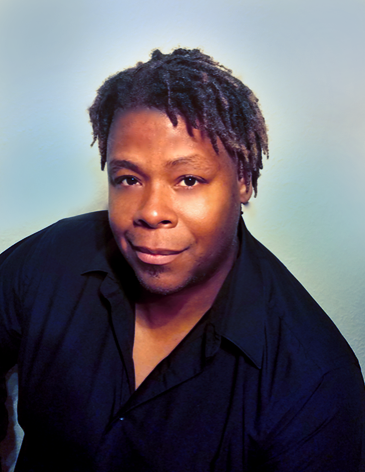 Troy Blackwell is a native New Yorker and holds a BFA from NYU and has performed on stages, film and television all over the world. Troy is an active member of the theatrical community, as a choreographer, actor, designer and visual artist. He as worked with the Second Avenue Dance company, Dance Theatre of Harlem, Les Grands Ballets Canadians, the Met's primer production of Porgy and Bess, DTH's Creole Giselle and Riverdance on Broadway, just to name a few. Troy's film credits are "Be Yourself" with Malcolm Jamal Warner, Sent of a Woman with Al Pacino, Mr. Rogers Neighborhood and Good Day New York. You can see young Troy in Scotts and Foreman's Geography and Our World. He has also worked on Mom's Mabley and her Ladies with Clarice Tylor, Dancing with the Stars Live in Vegas and as Head Wardrobe Supervisor for the rock groups Def Leppard and Delta Deep. Troy thanks his God and Family for their unending love and support.
---
The Dance Theatre of Harlem School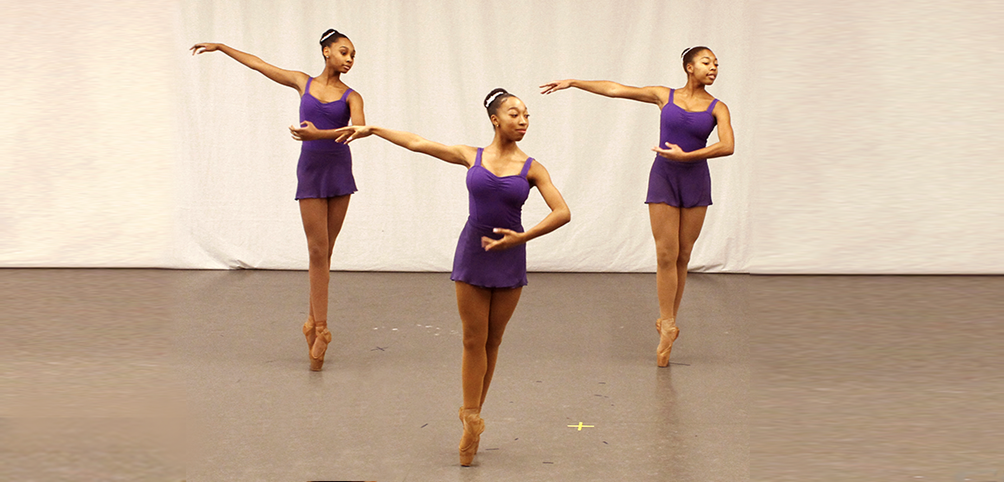 The Dance Theatre of Harlem School is a private studio school which provides world-class training in ballet and diverse dance disciplines. The curriculum includes ballet at its core, which develops artists within and prepares them fr success both on and off the stage.
---
Complexions Contemporary Ballet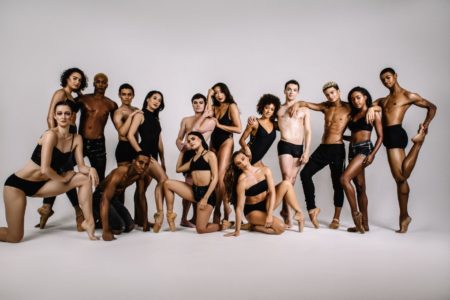 Hailed as a "matchless American dance company" by the Philadelphia Inquirer, Complexions Contemporary Ballet was founded in 1994 by master choreographer Dwight Rhoden and the legendary dancer Desmond Richardson. Complexions blends methods, styles and cultures that reflects the movement of our world. For the past 25 years Complexions has been presented on 5 continents, over 20 countries, to over 20 million television viewers and in some of the most prestigious theaters and festivals across the globe.
"Complexions is breathtaking in its appropriate irreverence and indisputably glorious entertainment value. For what it is rather than what it's not — It is one of the finest of Contemporary Ballet Companies in America". -Broadway World
---
EVIDENCE, A DANCE COMPANY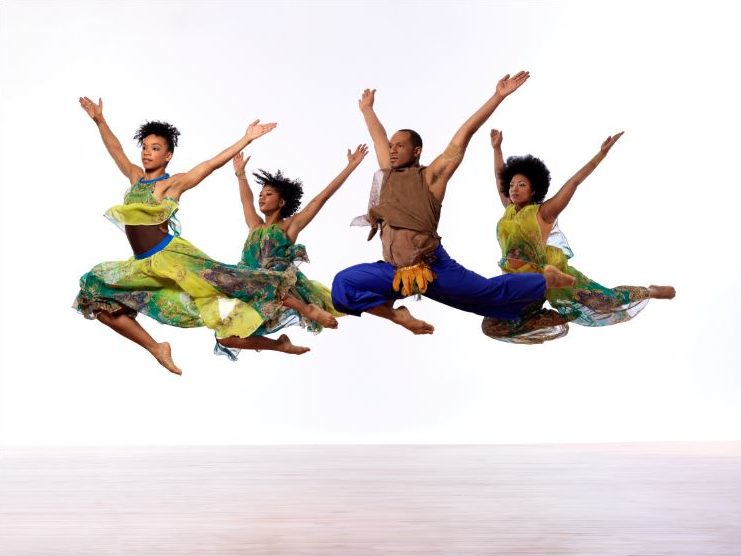 Founded by Ronald K. Brown in 1985 and based in Brooklyn, New York, EVIDENCE, A DANCE COMPANY focuses on the fusion of African dance with contemporary choreography and spoken word. This work provides a unique view of human struggles, tragedies, and triumphs. Brown uses movement as a way to reinforce the importance of community in African American culture and to acquaint audiences with the beauty of African forms and rhythms. Evidence tours to some 30 communities in the United States annually. It has traveled to Cuba, Brazil, England, France, Greece, Hungary, Hawaii, Ireland, Holland, Mexico, Columbia, South Africa, Nigeria, Senegal, and in 2010 joined the U.S. State Department's DanceMotion USA tour to perform, teach master classes and conduct demonstrations. Annually, the company reaches and audience of more than 30,000.
---
Pianist – Kyle P. Walker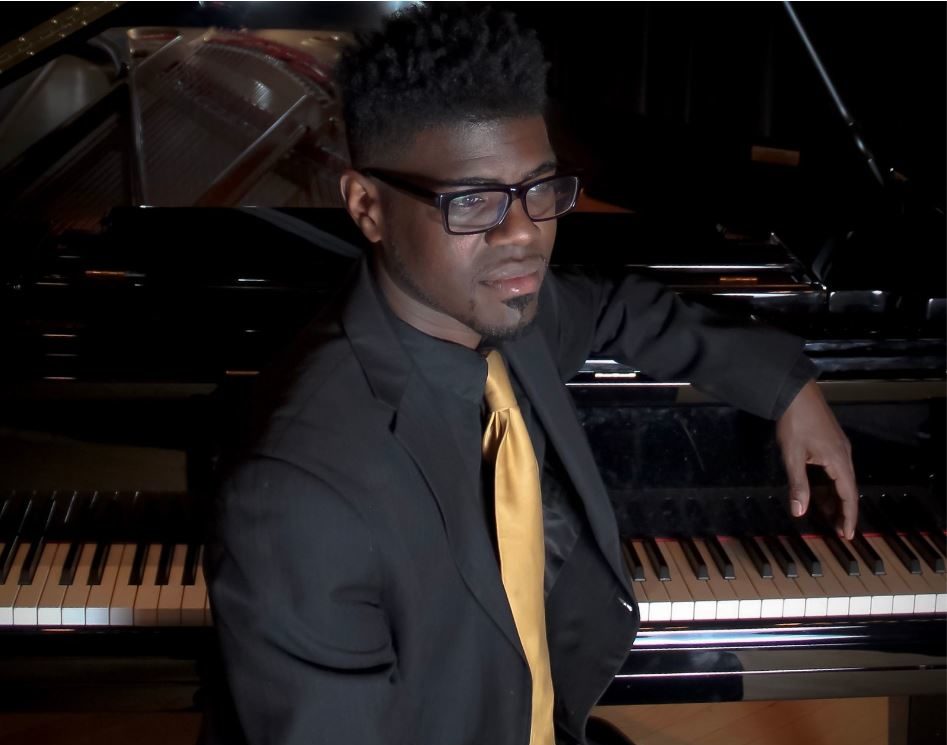 Critically-acclaimed pianist Kyle P. Walker believes music can speak to social issues better than verbal language can; he  brings this understanding to both traditional Western repertoire and that of the living international composers with whom he collaborates. He performs with Sanctuary Project NYC, an ensemble composed of classically trained musicians and dancers that creates original productions through collaborative rehearsal processes centered around structured improvisation. As an advocate of social justice Walker is also founding member and chamber music director of The Dream Unfinished, an activist orchestra which supports NYC-based civil rights and community organizations through concerts and presentations. In 2013, Mr. Walker was the 1st prize winner of the Bradshaw and Buono International Piano Competition and in the National Talent Hunt of Omega Psi Phi, and the Greensboro Music Association Young Artist competitions. His performances have been featured on media broadcasts including The Green Space at WNYC, WQXR's Mcgraw-Hill Financial Young Artists Showcase , NPR's Public Radio East , and UNC-TV. He has been featured in solo recital at New York's Weill Hall at Carnegie Hall, and with orchestra in Stern Auditorium at Carnegie Hall, to name a few.
---
Poet – Karl Iglesias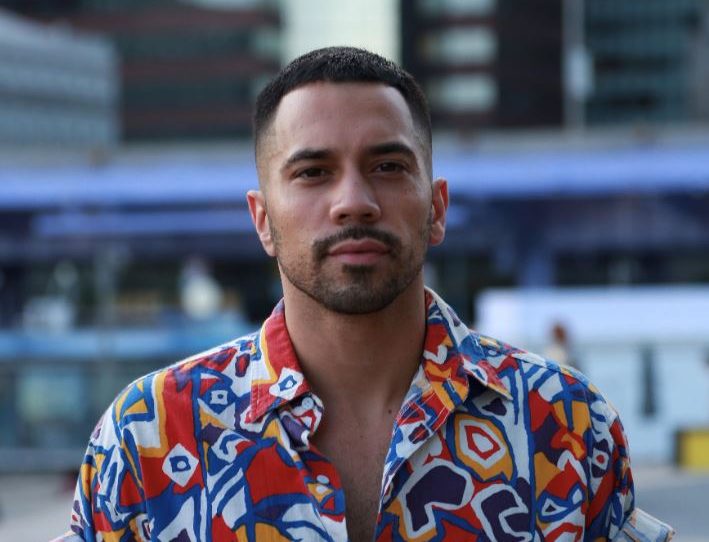 Karl Iglesias (poet) is an actor, director, and teaching artist originally from Milwaukee, WI but has made a home in Brooklyn, NY.  A graduate of the University of Wisconsin, he has continued his exploration of verse as a part of The BARS Workshop at The Public Theater in New York, where writers/performers develop new verse for the stage. His poetry has been featured at festivals such as Brave New Voices, Collegiate Union Poetry Slam Invitational, the Hip Hop Theater Festival of NYC, and the Contacting the World Theatre Festival in Manchester, England. His poetry can also be read on Apogee, Words Dance Publishing, The Acentos Review and upcoming issue of The Florida Review. As an emcee (Oye) he has shared the stage with Anderson Paak, Mac Miller, Chance The Rapper, Ludacris, Wale and Kendrick Lamar to name a few. Karl is also a proud member of the Actor's Equity Association.
---
Interested in attending a future Sunday Matinée, or want to see programs from past performances? Click the button below!