Sunday Matinée | October 6, 2019
Date/Time

October 6, 2019 3:00 pm
Venue

Dance Theatre of Harlem
Address

466 W 152 St
New York
Price

$15 | General Admission
$10 | Seniors, Students, Children Age 10 and under
Dance Theatre of Harlem's Sunday Matinée series grew out of Co-Founder Arthur Mitchell's commitment to providing the community access to the arts. Be transformed by an inspiring afternoon of artistry in year two of our 50th Anniversary celebration.
---
Hosted by Alicia Graf Mack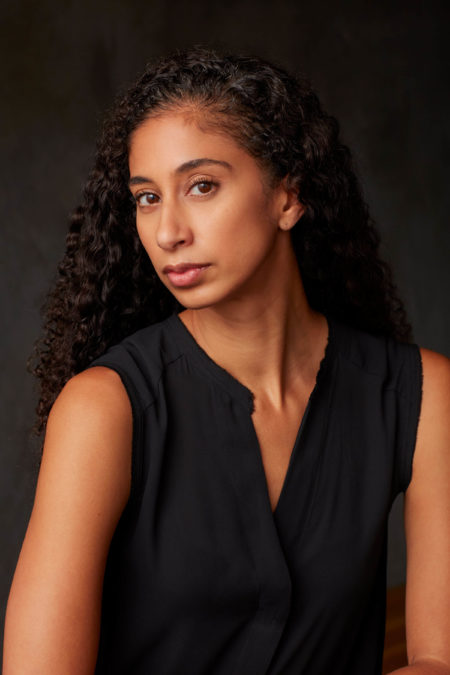 Alicia Graf Mack (Host) enjoyed a distinguished career as a leading dancer of Alvin Ailey American Dance Theater. She has also been a principal dancer with Dance Theatre of Harlem and Complexions Contemporary Ballet. Ms. Graf Mack has danced as a guest performer with Alonzo King's LINES Ballet, Beyoncé, John Legend, Andre 3000, and Alicia Keys.
Ms. Graf Mack graduated magna cum laude with honors in history from Columbia University and holds an MA in nonprofit management from Washington University in St. Louis. In 2007, Smithsonian magazine named her an American Innovator of the Arts and Sciences. She is a recipient of the Columbia University Medal of Excellence, an award given each year to one alumnus who has demonstrated excellence in their field of work. In 2008, she delivered the keynote address to the graduates of Columbia University's School of General Studies.
As a dance educator, Ms. Graf Mack most recently taught as adjunct faculty at the University of Houston and was a visiting assistant professor at Webster University. She is a co-founder of D(n)A Arts Collective, an initiative created to enrich the lives of young dancers through master classes and intensives. She began her inaugural season as director of the Juilliard Dance Division in the fall of 2018.
---
Dance Theatre of Harlem Company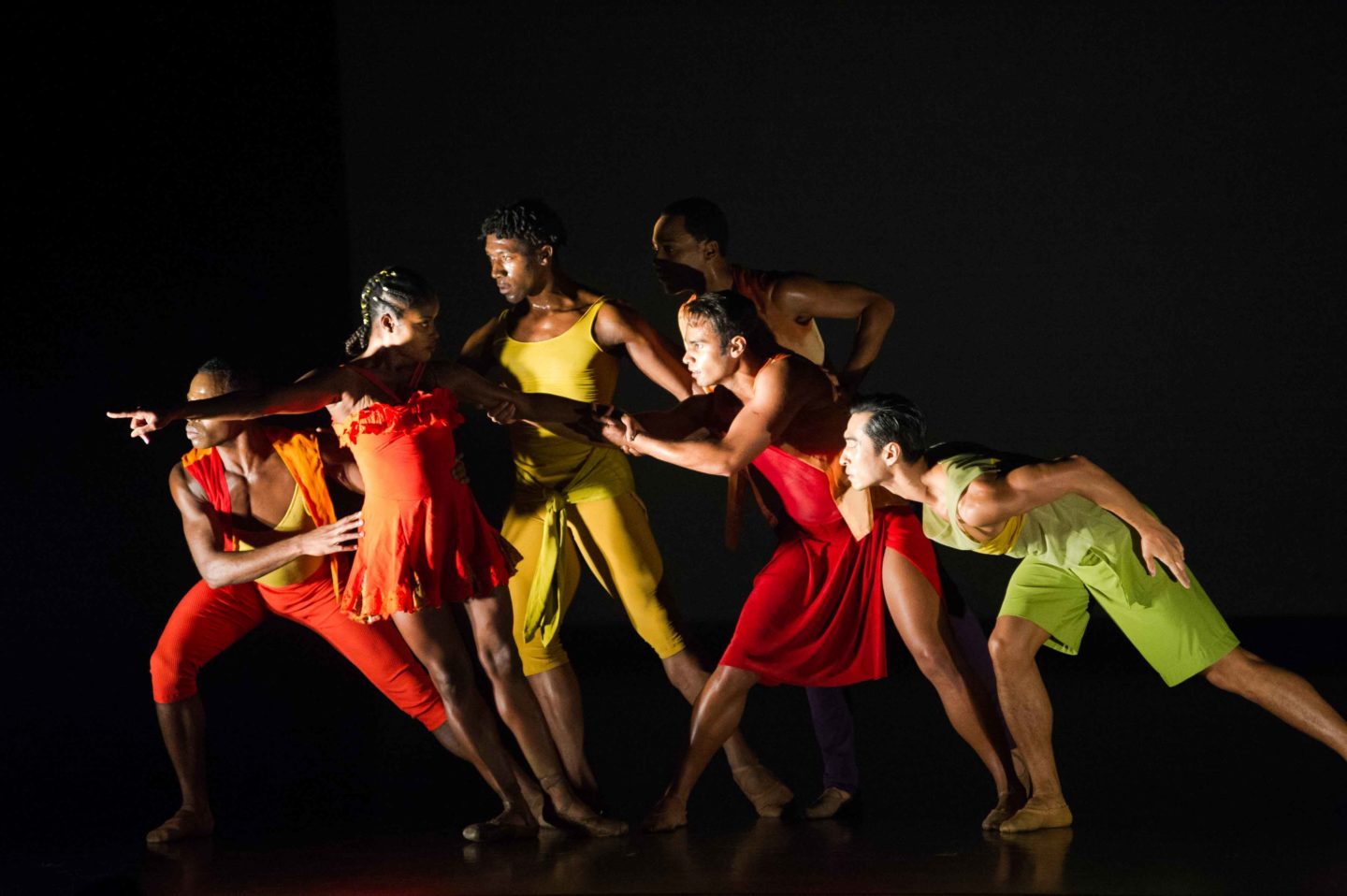 Now a singular presence in the ballet world, the Dance Theatre of Harlem Company tours nationally and internationally, presenting a powerful vision for ballet in the 21st century. The 18-member, multi-ethnic company performs a forward-thinking repertoire that includes treasured classics, neoclassical works by George Balanchine and resident choreographer Robert Garland, as well as innovative contemporary works that use the language of ballet to celebrate African American culture. Through performances, community engagement and arts education, the Company carries forward Dance Theatre of Harlem's message of empowerment through the arts for all.
---
Dance Theatre of Harlem School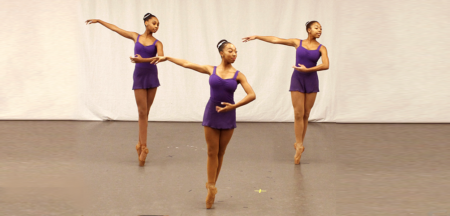 The Dance Theatre of Harlem School is a private studio school which provides world-class training in ballet and diverse dance disciplines. The curriculum includes ballet at its core, which develops artists within and prepares them fr success both on and off the stage.
---
John Lander Trio

John Lander is a pianist, multi-instrumentalist, producer, composer, arranger, and musical director born and raised in Brooklyn. For the past decade, he has led an incredibly eclectic musical career, touching on virtually every aspect of the art form. Aside from his main work in New York as a jazz and improvisational pianist, John has performed both domestically and overseas, playing a variety of instruments and genres. Raised on the diverse NYC music scene, countless incredible artists from myriad musical and cultural backgrounds have developed him into the seasoned leader, sideman, and session player he is today. John Lander accompanies at the Juilliard School, Columbia University, New York University, Dance Theatre of Harlem, Ballet Hispanico, Martha Graham Dance Company, and the Mark Morris Dance Group. For the past five years, John has hosted a popular weekly jam session at Caffe Vivaldi (RIP) in the West Village, and also hosts other recurring sessions in New York City. Driven by a love of people, learning, and new experiences, John has shaped his career to satisfy his desire to become a well-rounded and thorough musician and person. This passion has led to collaborations with Grammy-award winning artists such as Arturo O'Farill, Shaggy and Common, to name a few. He has been commissioned for artistic and commercial work, and has composed for theater, film, and television.
"The John Lander trio is comprised of 3 friends from New York City, playing music inspired by our experiences growing up here."
– John Lander
---
Darian Dauchan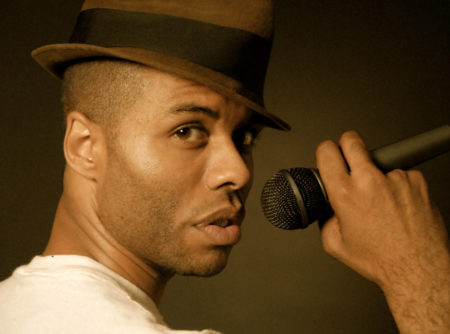 Darian Dauchan is an award winning solo performer, actor, and poet who has appeared on both Broadway (Twentieth Century) and Off Broadway Theatre (Jean Cocteau Rep., Classical Theatre of Harlem). TV and Film credits include Law and Order, Nickelodeon's Bet the House as Darian the "SoundFX" Guy, and the Lionsgate feature film Things Never Said. He was a member of the 2006 National Poetry Slam Team for the legendary Nuyorican Poets Cafe, was crowned the 2007 Urbana Grand Slam Champion for the Bowery Poetry Club. He is the 2016 Loop Station Vice Champion of the American Beatbox Championships and just recently completed The Brobot Johnson Project, a Sci Fi Hip Hop transmedia piece, with the support of the All For One Theater. The web series The New Adventures of Brobot Johnson won for Outstanding Score, Theme Song, and Comedy Series at the 2017 LA Web Festival, BEST music at the Toronto Web Fest, BEST soundtrack at the Escape Velocity Festival sponsored by the Museum of Science Fiction, BEST original music at the 2018 HollyWeb Fest, and BEST editing at the 2018 Independent Television Festival. The album Brobot Johnson: Bionic Boom Bap is now available on iTunes, and the show The Brobot Johnson Experience is a critically acclaimed Ben Brantley New York Times Critics' Pick.
---
Stephen Petronio Company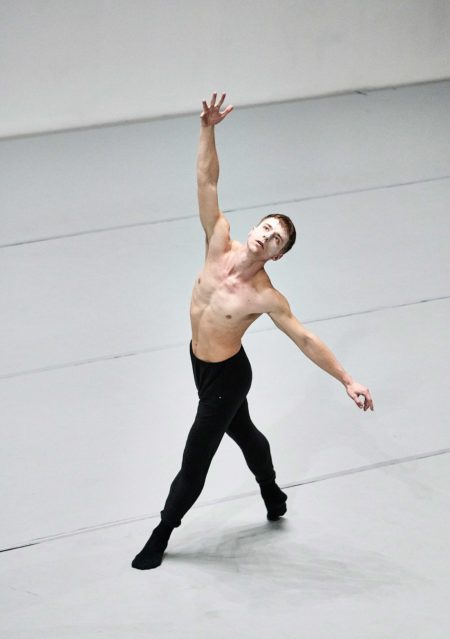 Founded in 1984, Stephen Petronio Company has performed throughout the world, performed 24 seasons at The Joyce Theater in New York City, and has been commissioned by some of the world's most prestigious modern and ballet companies.
In 2015, the Company began Bloodlines, a project of Stephen Petronio Company to honor and curate a lineage of American postmodern dance masters. Distinguished for creating original languages that embody the highest level of artistic excellence, these artists have had a profound impact on Petronio's own artistic path. To date, the Company has restaged eleven works, by Merce Cunningham, Trisha Brown, Anna Halprin, Yvonne Rainer, Rudy Perez, and Steve Paxton, with plans to incorporate others in the coming seasons.
In 2016, Stephen Petronio Company began considering its impact on the future and sustainability of this most ephemeral art form by establishing the Petronio Residency Center (PRC) as a retreat center where research and the creative process are paramount. The site, called Crow's Nest, is a 175-acre property just outside of Catskill. Paid artist residencies began in the summer of 2018, providing dedicated space and resources to artists to develop new work in an environment unfettered by market constraints and the pressures of urban life. The program will become part of a growing ecosystem in the U.S. dedicated to fostering a model for the future of contemporary dance.
---
The Julliard School Drama Division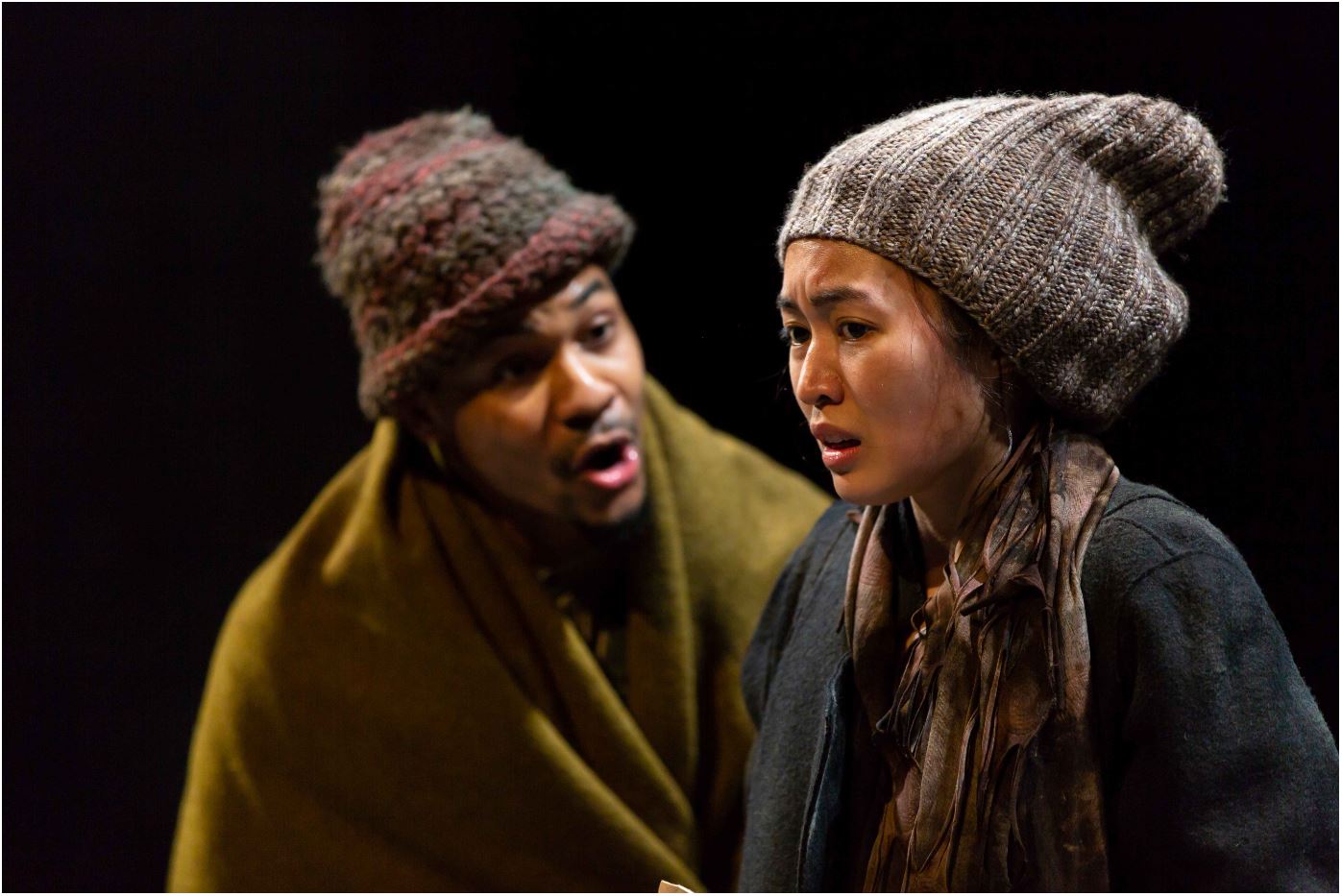 In an excerpt from a new play by Juilliard playwright Eboni Booth entitled NONFICTION.
Juilliard Drama is dedicated to preparing 21st century actors and playwrights to tell – with clarity and passion, imagination and artistry – diverse stories that speak to the truth of our world and celebrate our common humanity.
Our four-year acting program provides a multiplicity of opportunities in which undergraduate and graduate students, working side by side, apply their rigorous training to projects ranging from the texts of Shakespeare and Chekhov to new works by bellow from our renowned Lila Acheson Wallace American Playwrights Program. In addition to providing studio experiences where craft is developed and artistic work is encouraged, Juilliard Drama introduces our actors and playwrights to the wider theater community through numerous public showings of their work, directed by distinguished faculty and visiting professionals.
Eboni Booth

Eboni Booth is a writer and actress from New York City, where she is currently a playwriting fellow at Juilliard. Her play Paris will have its premiere as part of Atlantic Theater's 2019/2020 season. As an actress, she has appeared in productions at Playwrights Horizons, LCT3/Lincoln Center, Manhattan Theater Club, Ars Nova, Page 73, Soho Rep., and more. Her television appearances include "The Good Fight," "The Americans," "Instinct," "Show Me a Hero," and "Daredevil." Eboni is working on commissions from MTC/Sloan and Two River Theater. She is a current member of the WP Lab, an alum of Clubbed Thumb's Emerging Writers Group, and a graduate of the University of Vermont.