Sunday Matinée | February 14, 2021
Date/Time

February 14, 2021 3:00 pm
Price

Virtual Tickets: $7
Dance Theatre of Harlem's Sunday Matinée series grew out of Co-founder Arthur Mitchell's commitment to providing the community access to the arts. Join us on Zoom for an inspiring afternoon of artistry which will close out our Founders' Week Celebration, honoring our founders Arthur Mitchell and Karel Shook on February 14th, 2021 at 3pm EST! There will be a discussion with the artists immediately following the performance.
Hosted by former DTH Principal Ballerina Karen Brown, enjoy LIVE and recorded performances by the Dance Theatre of Harlem Company, Poet Roya Marsh, Collage Dance Collective, Juilliard Dance, Mezzo-Soprano Patrice Eaton, and Pianist Kyle P. Walker. Learn more about the artists below.
Once your purchase is made, the Zoom details will be included in your confirmation email. If you don't receive the Zoom details, please contact our Arts Education & Outreach Manager, Sophia Morris directly at smorris@dancetheatreofharlem.org.
---
Karen Brown – Host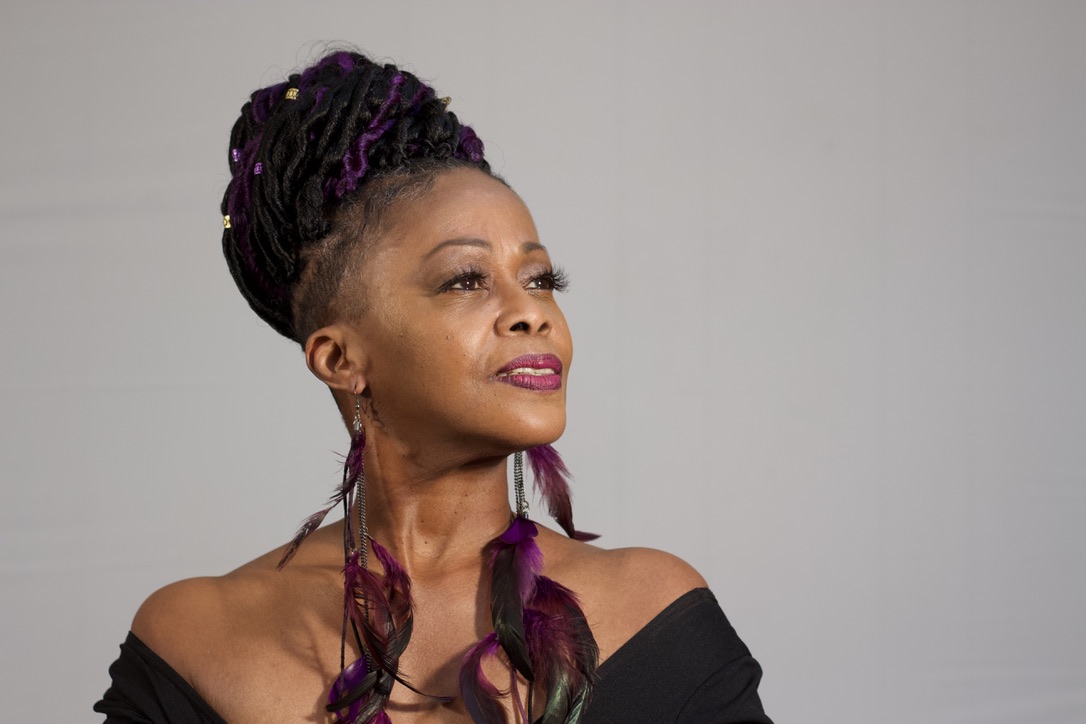 Former Principal Ballerina with DTH
Founder, En Pointe Plus Dance Mastery Institute
First Black woman to direct a national ballet company- Artistic Director of Oakland Ballet
Commissioned a New Nutcracker Ballet by a Black Choreographer as Guest Artistic Director of Ballet Wichita
Assistant Professor of Dance for the Conservatory at University of Missouri Kansas City
Karen Brown spent twenty-two years as a Principal Ballerina, featured artist, master teacher and lecturer with the Dance Theatre of Harlem (DTH) under the direction of  DTH Co-founder, Arthur Mitchell. From the inception of DTH's Kennedy Center Community Outreach Residency in Washington, D.C. she was a master teacher and adjudicator for the ground breaking and innovative community-focused program. Ms. Brown's immediate transition from active performer with DTH, was as Director of Education at the Atlanta Ballet Centre for Dance Education. Her background as a master teacher includes classes and workshops at colleges, universities and dance schools throughout Eastern and Western Europe, North and Central America, the Pacific Rim, Egypt, and South Africa. Ms. Brown is an ABT® Certified Teacher in Pre-Primary through Level 7.  She earned a Certificate of Completion in the 1st, 2nd and 3rd years of the Vaganova Syllabus with John White in Bryn Mawr, PA. She is certified in Reinforced Motor Function for Ballet Application founded by Sean McLeod. She founded En Pointe PlusSM Dance Mastery Institute offering coaching sessions for dancers utilizing new computerized motion analysis technology. Prior to joining the University of the Arts (UARTS) in Philadelphia as Assistant Professor of Dance (2007 – 2013), Brown served for six years as Artistic Director of Oakland Ballet Company in California (2000 – 2006). In 2011, she earned The NY Dance and Performance Award, AKA "The Bessie" Award for SUSTAINED ACHIEVEMENT IN PERFORMANCE as a company member with Paradigm, Dance legends in concert (NYC).  She has been an Executive Director for Garth Fagan Dance in Rochester, NY and a Guest Artistic Director of Ballet Wichita in Wichita, KS. In 2018, Ms. Brown received a Harriet Tubman Freedom Award in NY. In 2020, Ms. Brown accepted a position as an Assistant Professor of Dance in the Conservatory at the University of Missouri in Kansas City, MO.
---
Dance Theatre of Harlem Company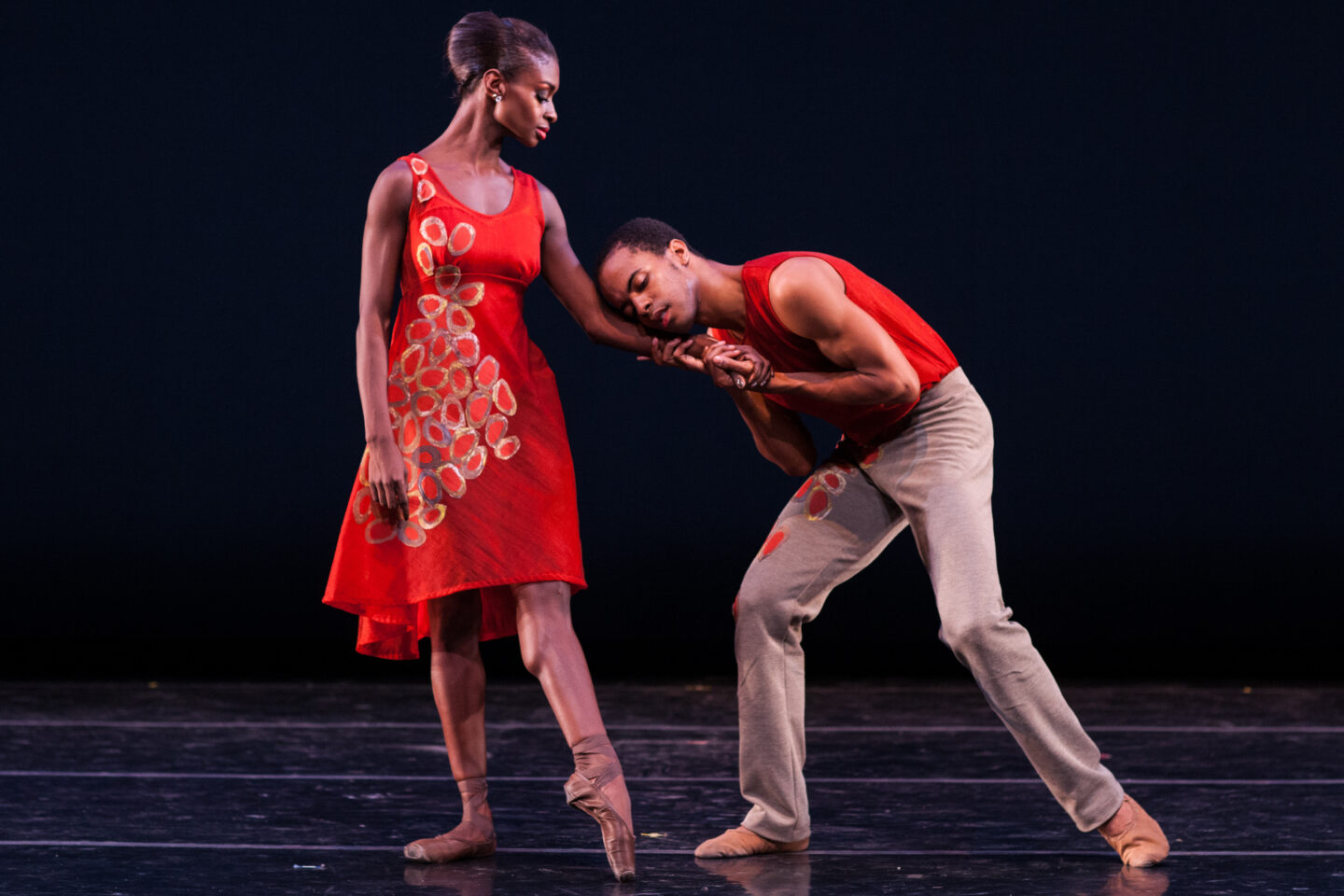 Dance Theatre of Harlem Company's performance will be Helen Pickett's When Love with former Company Artists Ashley Murphy-Wilson and Jehbreal Jackson. Now a singular presence in the ballet world, the Dance Theatre of Harlem Company tours nationally and internationally, presenting a powerful vision for ballet in the 21st century. The 18-member, multi-ethnic company performs a forward-thinking repertoire that includes treasured classics, neoclassical works by George Balanchine and resident choreographer Robert Garland, as well as innovative contemporary works that use the language of ballet to celebrate African American culture. Through performances, community engagement and arts education, the Company carries forward Dance Theatre of Harlem's message of empowerment through the arts for all.
---
Roya Marsh – Poet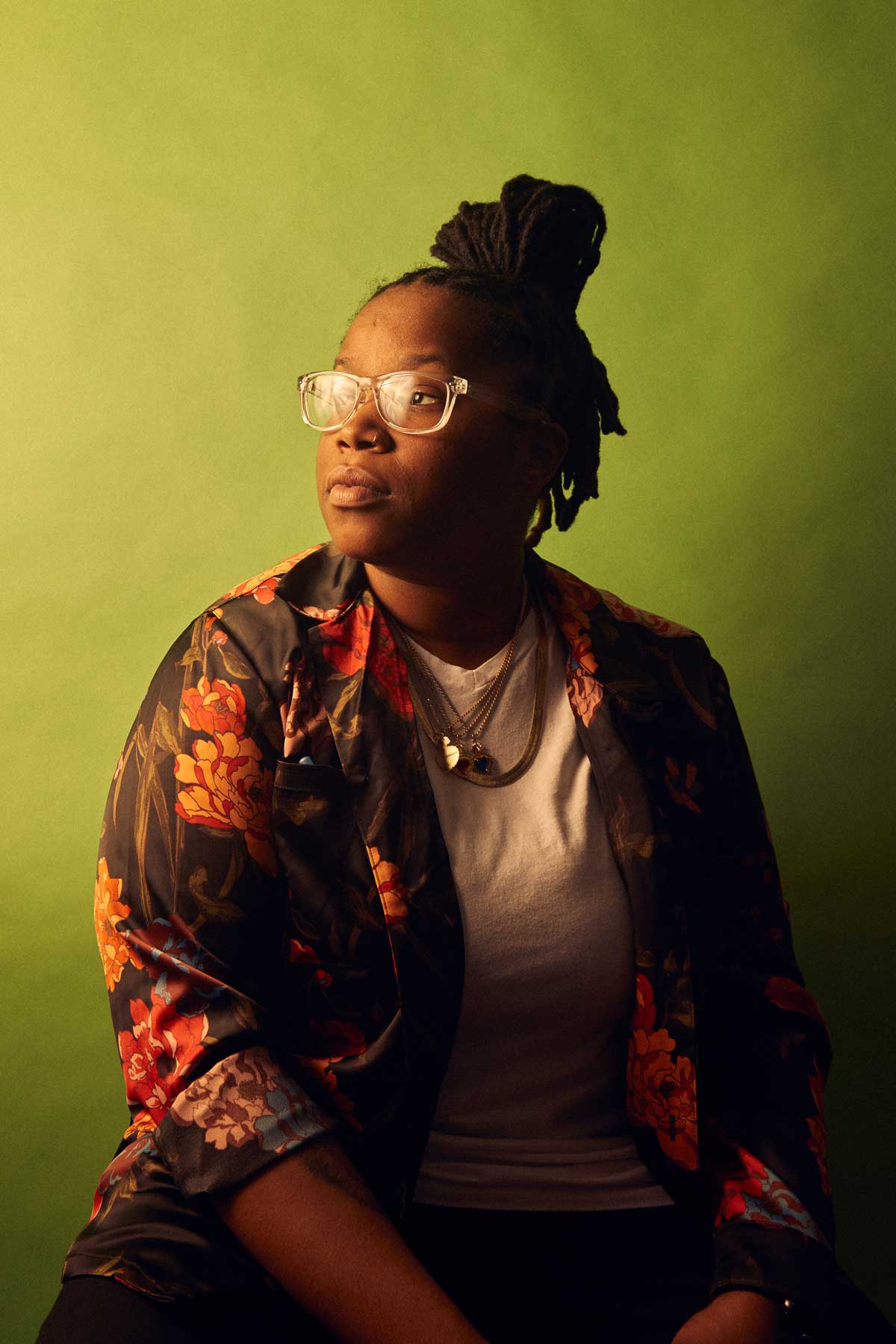 Bronx, New York native, Roya Marsh is a nationally ranked poet/ performer/ educator/ activist. Roya serves as the Poet-in-Residence at Urban Word NYC and works feverishly toward LGBTQIA justice and dismantling white supremacy.
Roya was a finalist in the 2013 Poetry Idol, 2013 Inspired Word Slam Master Jam Champion, 2014 Nuyorican Grand Slam Champion and captain of the first all-female slam team in the tristate area, representing Nuyorican Poets Cafe. She ranked 2nd in the world at the Woman of the World Poetry Slam. Roya's work has been featured in Nylon, the Village Voice, Huffington Post, Blavity, The Root, Button Poetry, Def Jam's All Def Digital, Lexus Verses and Flow, NBC, BET and in the BreakBeat Poets II: Black Girl Magic Anthology (Haymarket 2018). Roya's book DayliGht: Poems (Haymarket, 2020), a dazzling first collection of her poems, has received rave reviews since its release.
---
Collage Dance Collective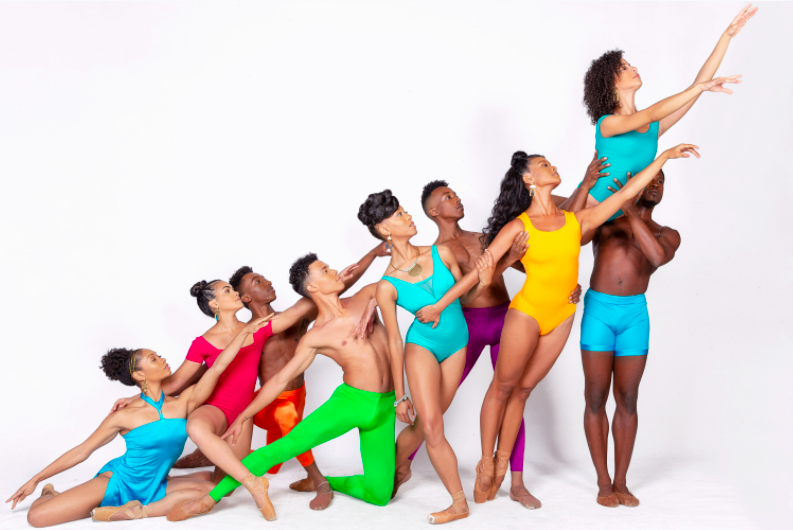 For more than a decade, Collage Dance Collective has worked to inspire the growth and diversity of ballet by showcasing a repertoire of relevant classical and contemporary choreography and world-class dancers representative of our community. The professional company has presented ten full-length seasons in Memphis, plus national and international touring.
This season's carefully selected choreography showcases a diverse range of world-class dance including the enduring classic, Swan Lake Act II, the world premiere of Kevin Thomas' Firebird, Kevin Iega Jeff's contemporary masterpiece Trilogy and a world premiere by award-winning dance maker, Amy Hall Garner.
Collage Dance Collective has been featured in numerous media outlets including Huffington Post, Allure, The Commercial Appeal and Pointe Magazine. Read their full bio here.
---
Juilliard Dance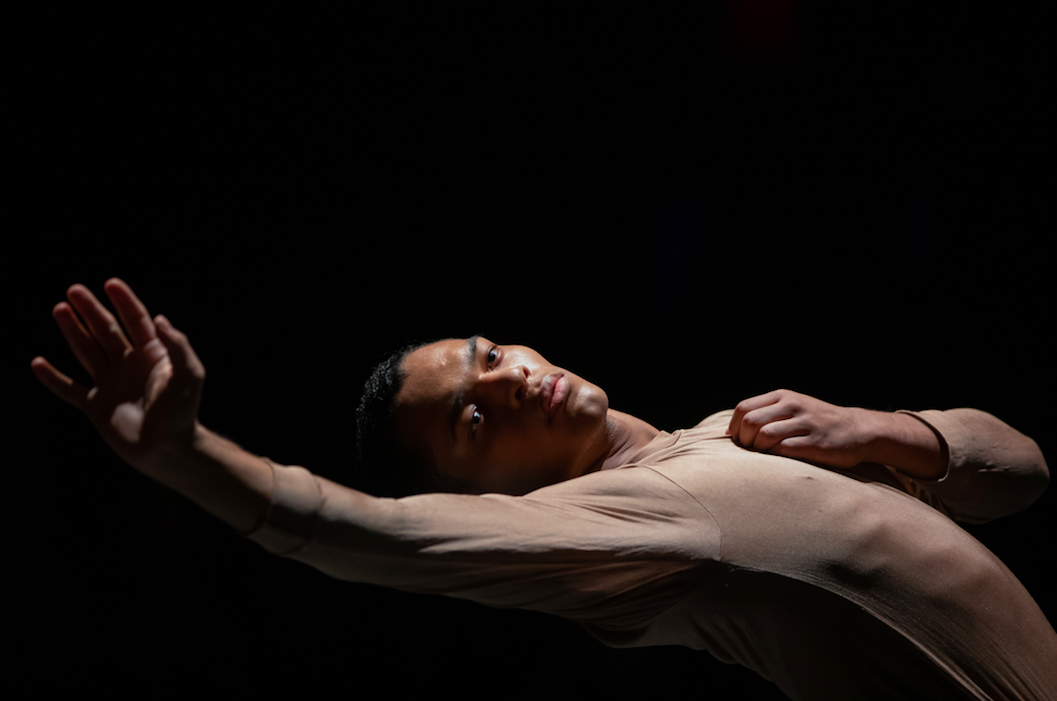 Under the direction of Alicia Graf Mack, Juilliard Dance develops artists of the 21st century—trained in ballet, modern, and contemporary dance forms. Established in 1951 by William Schuman during his tenure as president of Juilliard, with the guidance of founding division director Martha Hill, Juilliard became the first major teaching institution to combine equal instruction in both contemporary and ballet techniques. 
In the four-year dance program—leading to a bachelor of fine arts degree—students learn the great traditions of both past and present. Juilliard dancers enjoy unparalleled opportunities to work with today's leading choreographers and perform both new and existing repertory. In addition to high caliber technical training and performances, dancers learn about the craft of choreography and immerse themselves in other facets of the field. Located at Lincoln Center in New York City, Juilliard prepares dancers for all the possibilities that lie ahead.
Juilliard dance alumni include the choreographers and directors Robert Battle, Pina Bausch, Jessica Lang, Lar Lubovitch, Andrea Miller, Ohad Naharin, and Paul Taylor. Juilliard dancers are currently dancing in Nederlands Dans Theater, Nederlands Dans Theater 2, Ballet BC, Aspen/Santa Fe Ballet, BJM, L.A. Dance Project, Limón Dance Company, GöteborgsOperans Danskompani, Ballett des Saarländisches Staatstheater, Kidd Pivot, and Batsheva Dance Company, among many others, as well as in several Broadway productions.
The Juilliard Dance Division, proud recipient of the 2015 Capezio Award, was the first educational institution to receive the honor.
---
Patrice Eaton – Mezzo Soprano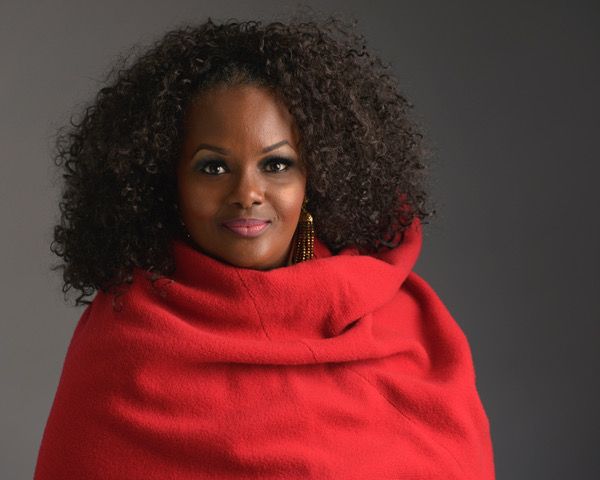 American Mezzo-Soprano Patrice Eaton is a versatile performer in various musical genres and is a frequent performer of premiere works. Ms. Eaton's career in opera began as a member of the children's chorus of both the Metropolitan Opera and New York City Opera. Most recently Patrice has performed with; The White Light Festival, Wynton Marsalis and the Jazz at Lincoln Center Orchestra, Harlem Opera Theater and the National Philharmonic. She is a proud member of Sigma Alpha Iota Music Fraternity, a Lifetime and National Board Member of the National Association of Negro Musicians (NANM) and she's the Artistic Director of Three on 3 Music.
---
Kyle P. Walker – Pianist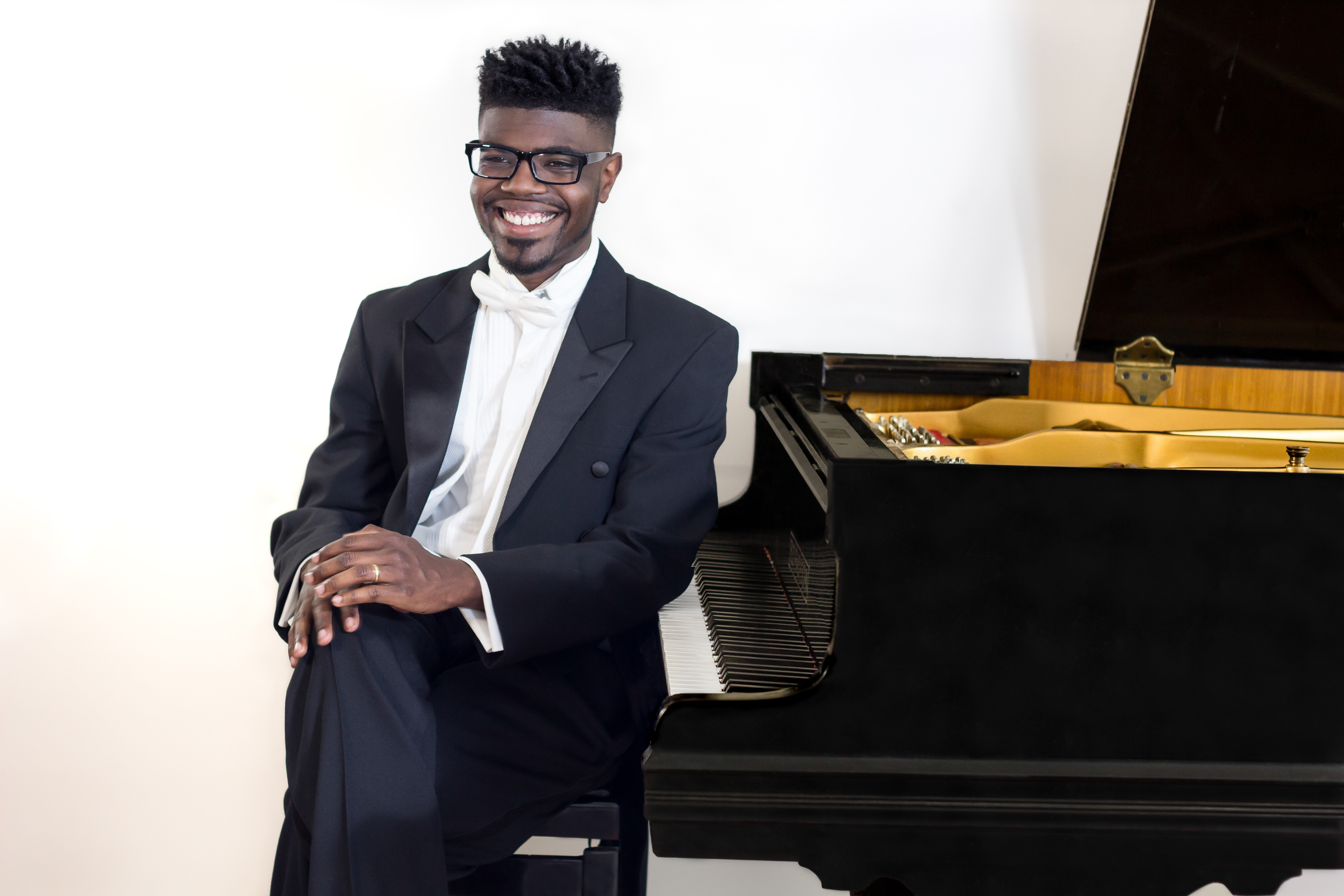 Pianist Kyle P. Walker has been featured on NPR, WNYC, WQXR, and UNC-TV. Recent performances include his debut solo recital at Weill Hall at Carnegie Hall, Lincoln Center, Stern Auditorium at Carnegie Hall, The Apollo Theater, The Great Hall at Cooper Union, The Tantaloona Cave of Australia, and the Lied Center of Kansas.
As an advocate of social justice, Kyle is a founding member of The Dream Unfinished, an activist orchestra which supports NYC-based civil rights and community organizations through concerts and presentations. As an arts activist and educator, he has presented residencies at various institutions such as The University of Dayton, The University of Virginia, and the Music Educators workshop of Carnegie Hall. He is currently touring a solo performance project entitled Bach to BlackNotes, which features the music of J.S. Bach juxtaposed with music of neglected composers, who speak to issues of oppression and inequality. See and hear more of Kyle's musicianship on Instagram @klassicalkyle and at www.kylewalkerpiano.com.
---

Photo Credits:
Header Image: Company Artist Alexandra Hutchinson | Photo by Rachel Neville
Karen Brown | Photo by Gregory Harrell
Former DTH Company Artists Ashley Murphy and Jehbreal Jackson in When Love | Photo by Matthew Murphy
Roya Marsh | Photo by Laquann Dawson
Collage Dance Collective | Photo by Ariel Cobbert
Juilliard Dance presents Choreographers and Composers, also known as choreocomp, in the Rosemary and Meredith Willson Theater on November 21, 2019 | Photo by Alexander Sargent
Patrice Eaton | Photo by James Edward Alexander of SneakPeek Photography
Kyle P. Walker | Courtesy of Kyle P. Walker
Support for Dance Theatre of Harlem Community Programs made possible in part by: