DTH On Demand: LIVE Open Class
Ballet Barre: "Get On Your Leg!"
Special Guest Instructor
Kevin Thomas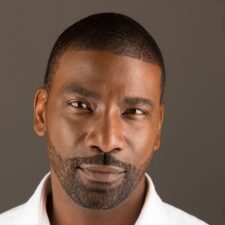 Join the Ballet Barre: "Get On Your Leg!" class on Thursday, November 19th, 6:30pm -7:15pm ET for FREE on YouTube! Be sure to subscribe.
Enjoy a Ballet Barre with former DTH Principal Dancer Kevin Thomas. This class will focus on placement and alignment to maximize a dancer's ballet technique.
Kevin Thomas began his dance training with Ecole Superieure de Danse du Quebec in Montreal, Canada, and has danced with Les Grands Ballets Canadiens, Cleveland/San Jose Ballet and Dance Theatre of Harlem. He joined DTH in 1995 and was promoted to principal dancer in 1999. With DTH, Mr. Thomas' credits include leading roles in The Prodigal Son, Dialogues, The Four Temperaments, Othello, Adrian (Angel on Earth), A Song for Dead Warriors, Troy Games, Equuis and Dougla. He has performed leading roles in numerous ballets including, The Nutcracker, Tarantella, Agon, Who Cares, A Midsummer Night's Dream, Don Quixote, Consort Lessons, and Aureole. Mr. Thomas has made guest appearances with the Royal Ballet in London, Complexions Contemporary Ballet in New York and Fleming Flindt and Peter Schaufuss in Denmark. He has also appeared on Broadway in The Phantom of the Opera. Mr. Thomas has served as Artistic Coordinator and Ballet Master for New Ballet Ensemble & School and has choreographed for Opera Memphis, Hattiloo Repertory Theatre, New Ballet Ensemble, Orpheum Theatre, Flint Institute of Music, University of Memphis and Collage Dance Collective. He is currently the Artistic Director of Collage Dance Collective.