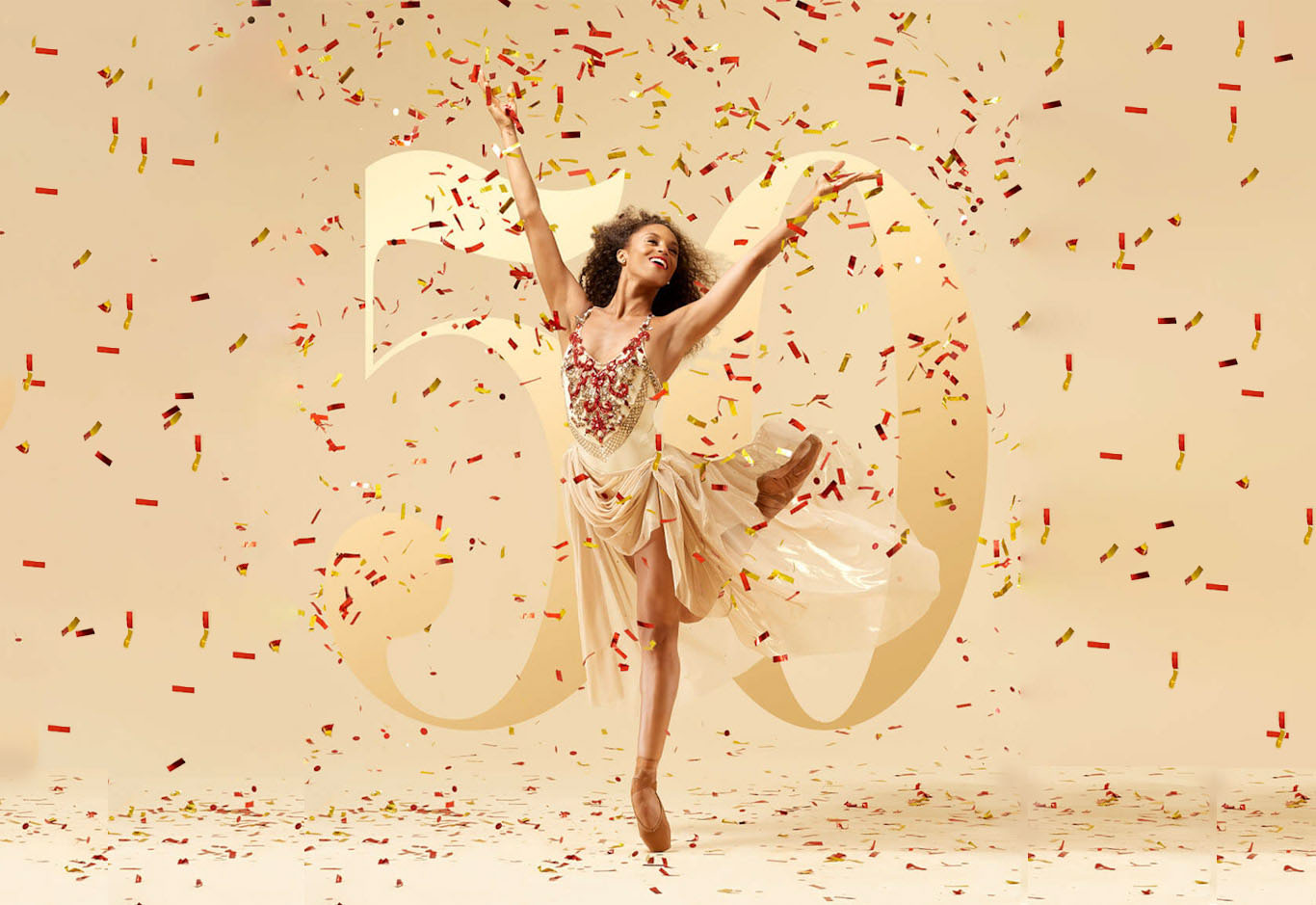 April 10, 2019 | 7pm
50th Anniversary Celebration Honoring Arthur Mitchell
An evening highlighting 50 years of thrilling dance including excerpts from DTH's iconic repertoire:
The Greatest (Mitchell), Return (Garland), Creole Giselle (Coralli, Perot), Agon (Balanchine),
Forces of Rhythm(Johnson), Firebird (Taras), Le Corsaire (Petipa),
a special performance of Arthur Mitchell's Bach Passacaglia by the Dance Theatre of Harlem School
and the spectacular and elegant pageantry of Geoffrey Holder's Dougla closes the program.
50th Anniversary Vision Gala Dinner & Dancing at the Ziegfeld Ballroom follows the performance | Tickets start at $1500.
For more information or to purchase tickets,
info@dwightjohnsondesign.com or (212) 889-4694.