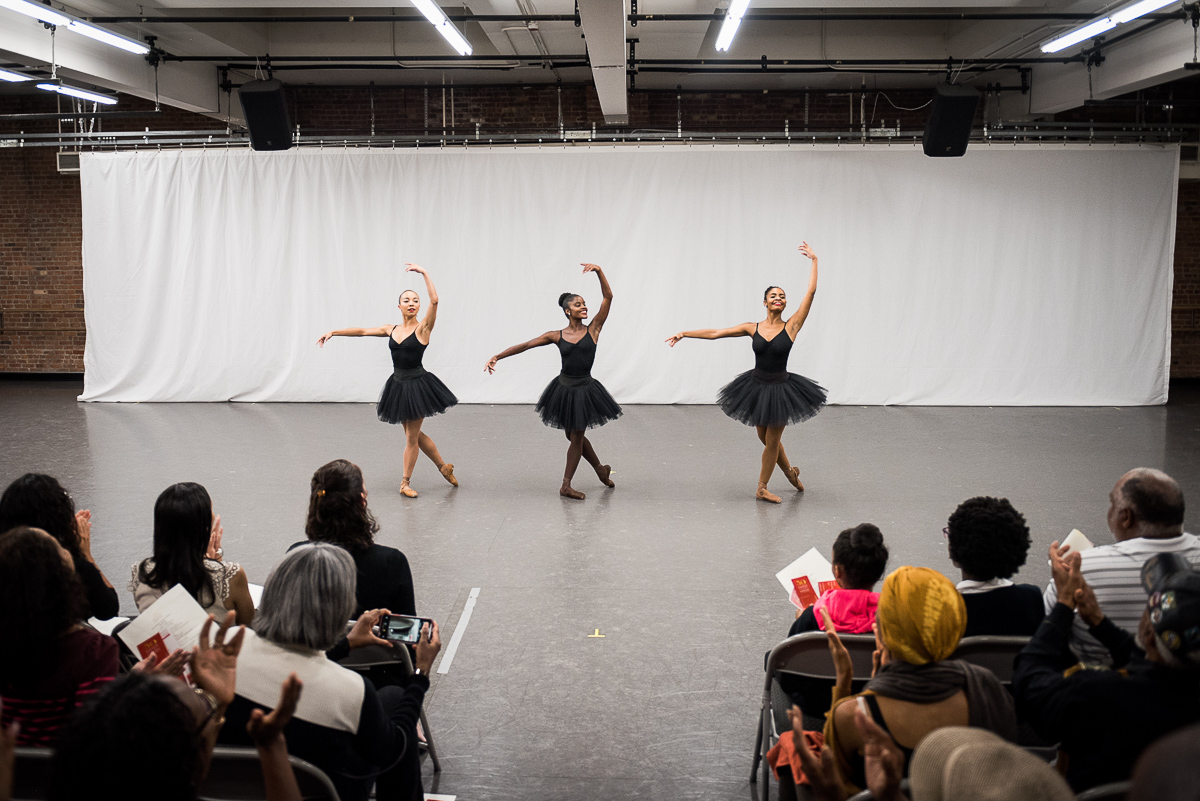 Summerside Chats 2021
Wednesday, July 21st at 5:30pm EDT
Artist to Artistic Director
Zoom
Mr. Mitchell's influence spans several generations of artists as the Co-Founder and Artistic Director of Dance Theatre of Harlem. Driven by his mission, many DTH alumni were inspired to take their work beyond the stage becoming teachers, ballet masters, arts administrators, and directors. Panelists will include DTH alumni from across the country who are now artistic directors of some of the most reputable ballet companies today.
Moderated by DTH Resident Choreographer Robert Garland, panelists will include DTH alumni:
Waverly Lucas & Nena Gilreath, Founders and Artistic Directors, Ballethnic Dance Company, Atlanta, GA
Kevin Thomas, Artistic Director, Collage Dance Collective, Memphis, TN
Tyrone Brooks, Artistic Director, Tallahassee Ballet, Tallahassee, FL
Jarina Carvalho, Founder & Artistic Director, Live Oak Dance New Orleans, LA
Nikki Hefko, Owner & Artistic Director, New Orleans School of Ballet
Luis Dominguez, Artistic Director, Lexington Ballet Company
RSVP by Tuesday, July 20.
Open to the public.
Wednesday, July 28th at 5:30pm
Women Who Move Us
Zoom
In 2013, DTH Artistic Director, Virginia Johnson established the Women Who Move Us choreography initiative to create a platform that gave more women, especially women of color, the opportunity to choreograph for prominent ballet companies like DTH. Panelists will include past and current Women Who Move Us choreographers. This chat will be moderated by Artistic Director, Virginia Johnson featuring past, current, and emerging Women Who Move Us choreographers Tiffany Rea-Fisher and Stephanie Rae Williams.
Contribute to DTH by July 12th to receive a Summerside Chat invitation. RSVP by July 27th.
---
Photo Credits:
Hero Image: DTH Company during Beer, Bubbles & Ballet in Harlem (2019) | Photo by Cherylynn Tsushima
Company Artist Stephanie Rae Williams in When Love | Photo by Rachel Neville